The Grumpy Owl and the Joy of Christmas is the story of an owl who is desperate to find some peace and quiet. Follow his adventure and see the nativity unfold as he returns to the very place he was trying to escape from!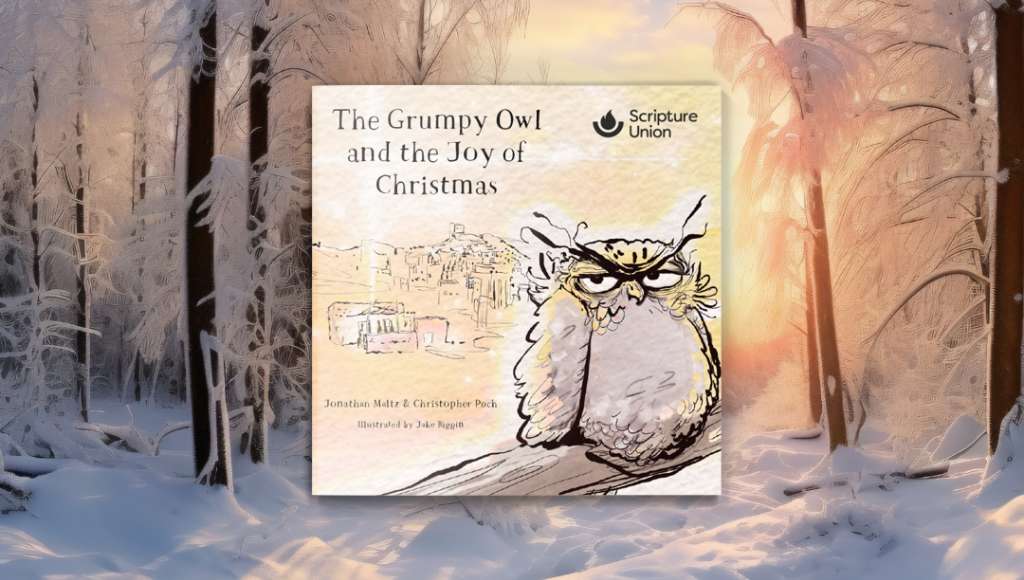 The Grumpy Owl and the Joy of Christmas!
There once was an owl who lived in an empty old barn. He was a grumpy Owl. But when a man, woman and their donkey burst into his barn, making a lot of noise, the owl decides to fly further and further away to somewhere quiet where he can be grumpy. Can he find a lonely place? Or will he get back to his barn in time for a big, not-at-all grumpy surprise?
This fantastic new book includes the nativity story alongside the story of a very Grumpy Owl who sets off on a mission to find some peace and quiet when his barn is filled with noise as a young couple and a donkey descend on his peaceful home.
Created in partnership with the Artless Theatre Company, The Grumpy Owl and the Joy of Christmas is a brilliant storybook that makes the truth of Christmas accessible to children, young people, and families who may never have heard the story of the nativity before.
Now available in packs of 10 for £20!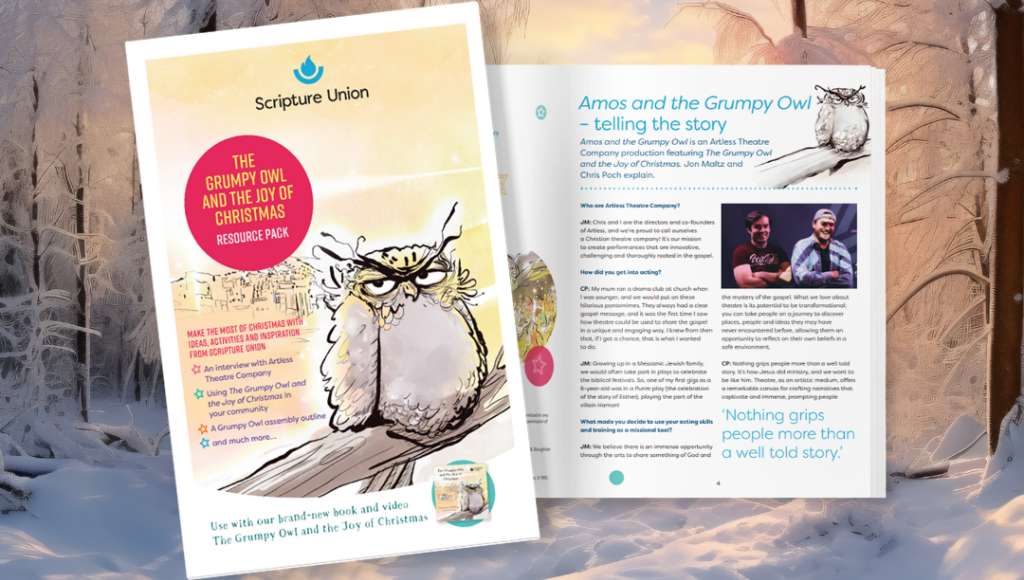 The Grumpy Owl and the Joy of Christmas Resource pack!
Want to see inside the book?
Of course you do! Here's a little taster of the story...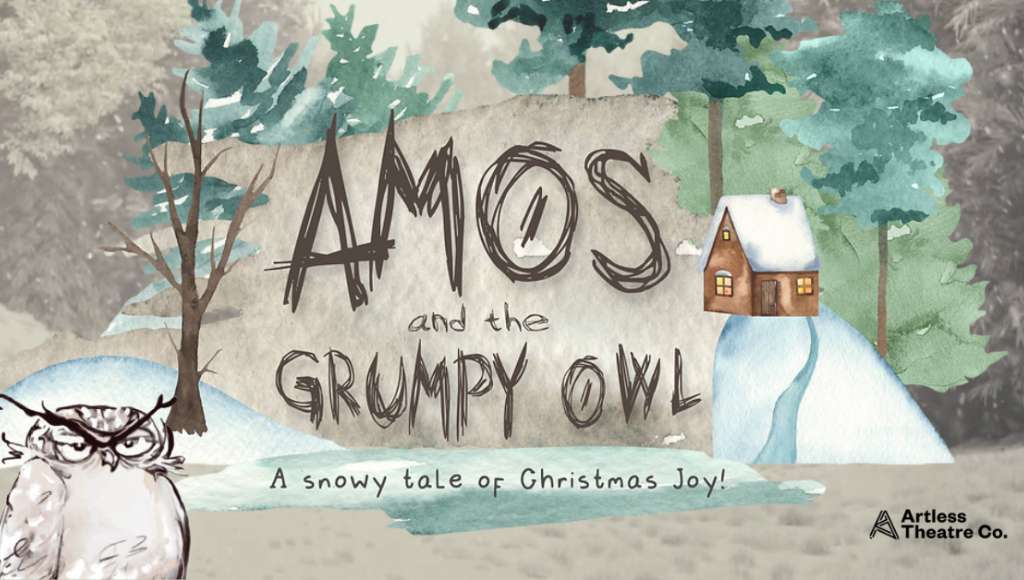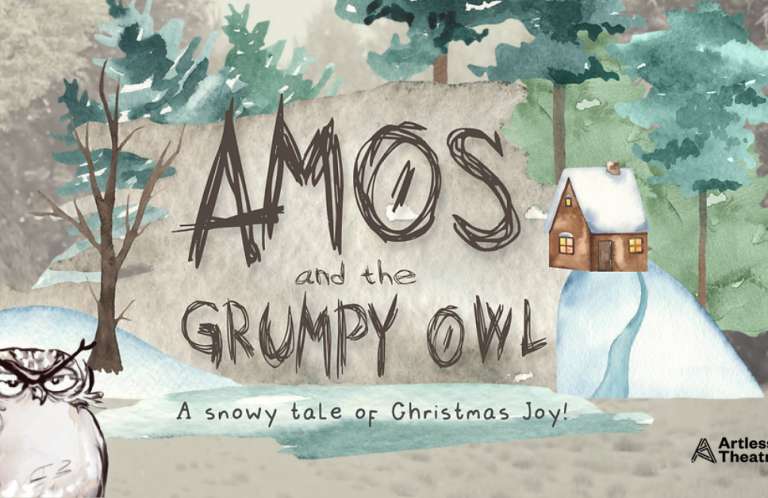 The Grumpy Owl and the Joy of Christmas is also part of a brilliant theatre production!
Not only does this book make a great giveaway at your Christmas events it has also been made into a play, providing the perfect event opportunity for churches and youth groups alike. It's as easy as watching the play, providing refreshments and space to read the story together. 
You can invite Artless Theatre Company to perform, Amos and the Grumpy Owl, the play based on the book, at your church!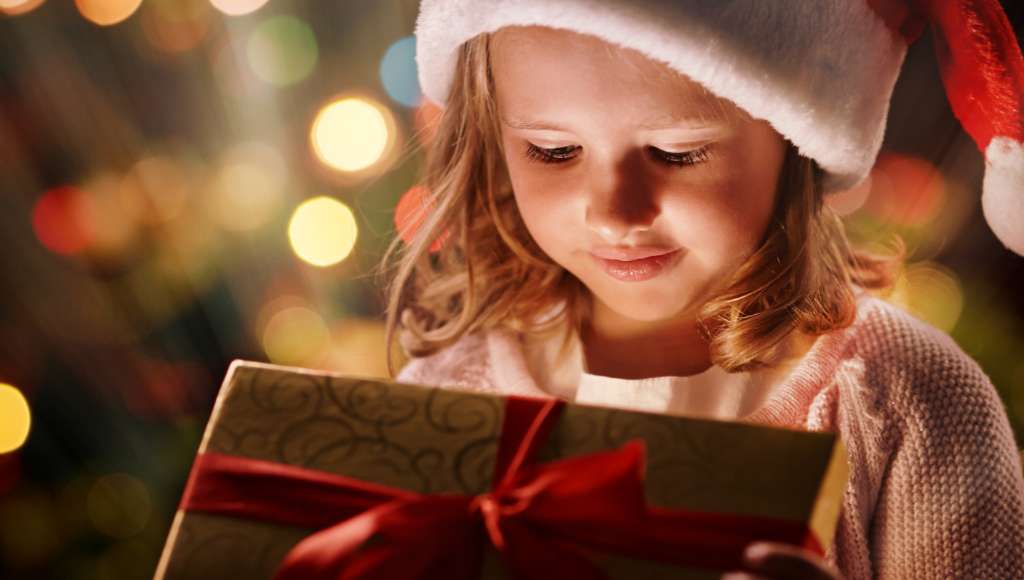 Get involved this Christmas
Discover all the ways you can get involved in reaching out to the 95 this Christmas by visiting our Christmas page. Discover how you can pray, find more Christmas resources and see how your gift can make a difference.