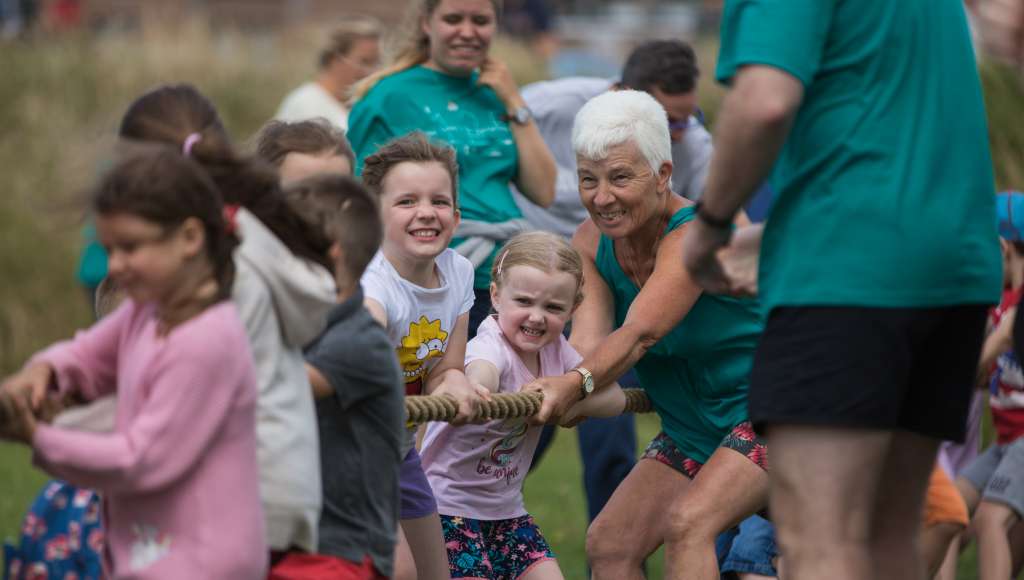 Minnis Bay, west of Margate, is a long sandy bay with rocky and shingle areas. Popular for water sports and seal watching trips, it's also a great favourite with families as a safe beach.
The mission held each summer there is 'dynamic, fast-moving, well established and family-friendly,' describes the leader Avtar Hunter-Singh. The aim is to show the tremendous love Jesus has for each of us through activities and events which are fun, energising, relevant, challenging and life-changing!
The mission, which is well-supported by local churches, is particularly well-known for its impressive water fight. For the last couple of years, this has even involved the local fire brigade arriving with their hoses to join in the fun.
Check out our website: http://www.suminnisbay.org.uk
Details
Age
Activities for 0-18 year-olds & Adults
Accommodation Type
Non-residential