95% of children and young people don't go to church* so we must go to them! Whether you want help to share the good news yourself or you'd prefer to prayerfully or financially support others in that vital task, join The 95 Campaign today.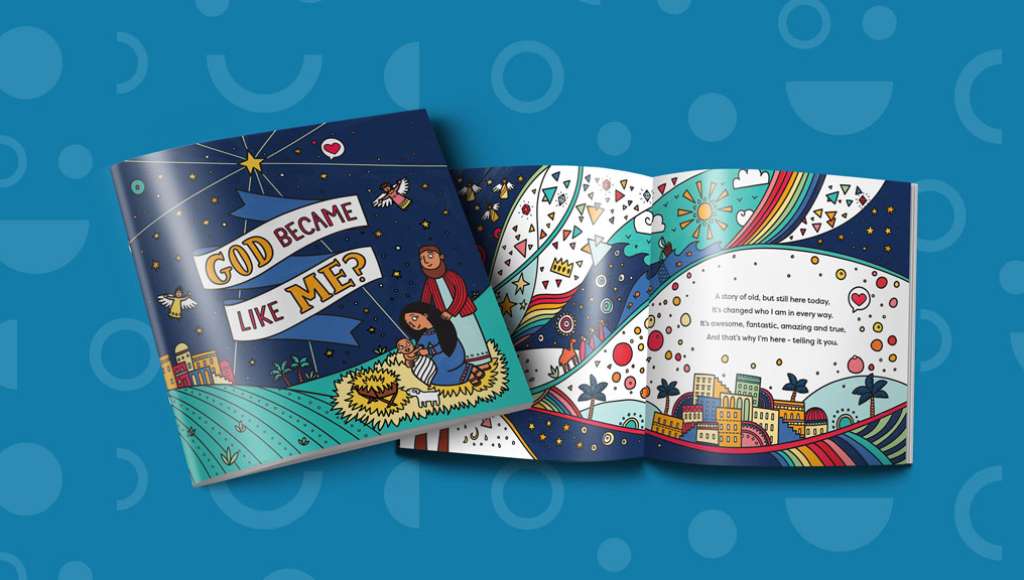 Overwhelming demand for God became like me?!
Due to phenomenal demand, we've run out of stock of God became like me? – all 175,000 copies. Unfortunately, this means we are no longer able to offer you any free books but please do join us in praying for the many thousands of children who will now have the chance to explore the real meaning of Christmas through this initiative. Although the books have run out, please do join The 95 Campaign (sign up below) as this will ensure you're the first to know of new and exciting resources to help you reach children and young people with the good news of Jesus. You can also give a gift to our Christmas appeal and help us to cover the cost of producing, printing and distributing God became like me? Thank you!
Watch the video and see for yourself the difference The 95 Campaign can make...
* Peter Brierley, UK Church Statistics 2, 2010–2020, Tonbridge: ADBC Publishers, 2014