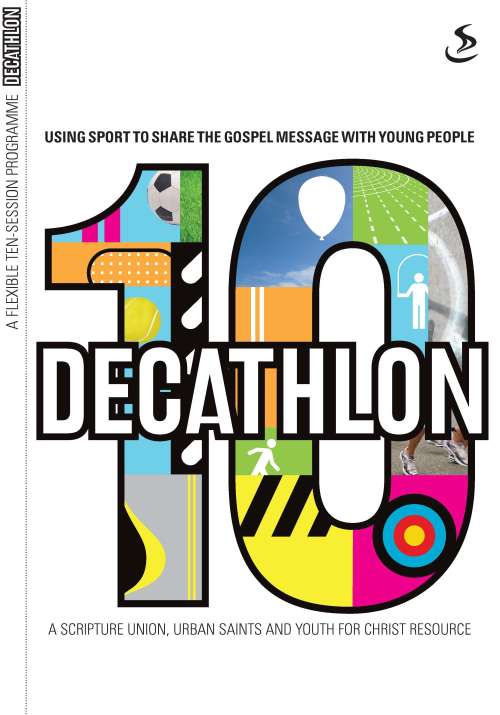 This product has been discontinued and is no longer available for sale.
Decathlon is a flexible resource to help churches and youth workers reach out to young people through sport. Whether you have access to specialist coaching or just want to create an environment of fun, Decathlon allows you to explore sporting values while introducing young people to Jesus. Especially designed to reach out to young people from outside a church community, this resource can be adapted to fit individual circumstances and provides a framework on which to hang effective and coherent ministry.
Each of the ten sessions focuses on an Olympic sport and includes suggestions for playing a fun version. It has material for assemblies or talks, and more in-depth material for 11 to 14s and 14 to 18s.
The programme can be run over two weeks (with one session per day). It could run over one week, by combining two sessions on one day to create a five-day programme (maybe to run alongside a children's holiday club). The sessions can also be adapted to be done during evenings. If you need fewer than ten sessions, you can select the ones you want to form your own hept- or pentathlon.
Details
Church & Community

,

Holiday clubs
Bible engagement

,

Outreach