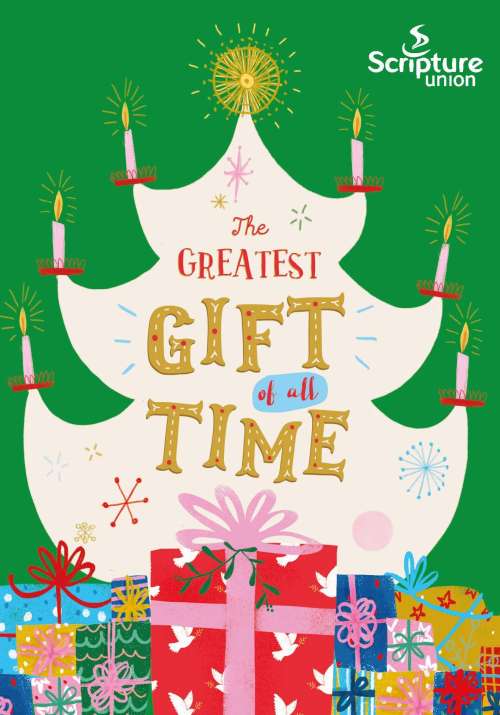 Everyone loves presents. Big or small, square or lumpy, presents are soooo exciting! But after a while, they break, they get lost and they're not soooo exciting anymore.
But, Christians believe there is one present, one gift that will never break or get lost, one gift that changes everything. This story encourages children to find out about Jesus, the greatest gift of all time, and invites them to respond.
The Greatest Gift of All Time is a missional resource for children aged 8 to 11. Developed to support numerous Christmas events, the narrative centres around the story of the nativity and God's willingness to come down to earth and be with us. Written and illustrated by Catalina Echeverri, this 24-page booklet has a contemporary and compelling design, helping children to explore the Christmas story and consider their own response.
Sold in packs of ten.
Details
Assemblies

,

Church & Community
The Greatest Gift of All Time - Sample
Discover the greatest gift! Take a peek inside...