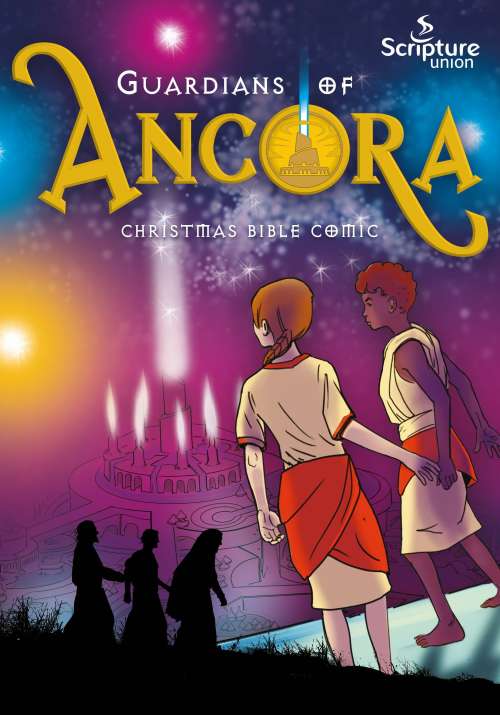 The city of Ancora used to glow with the light of a thousand stories. Now these tales are gone and the Spire grows dim. But some still search for stories, to relight the Spire once more. They are called the Guardians of Ancora!

Join the characters from Scripture Union's groundbreaking tablet game, Guardians of Ancora, as they rediscover the Christmas story.
Please note: this product was developed using features provided by the Aurasma app which has since been discontinued. You can still enjoy this product but the augmented reality features mentioned within will no longer be operational. 
Details
Church & Community

,

Personal
Bible comics

,

Guardians of Ancora
Christmas Bible Comic – Sample
Get a sneak peek look inside the Guardians of Ancora Christmas Bible Comic here…