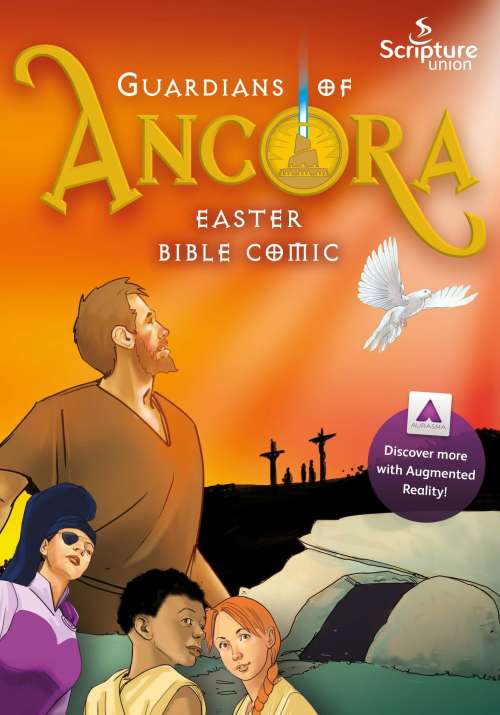 Out of stock
With Swift and the Shiner to guide them, the Guardians of Ancora explore the message of the cross. The Ancora Easter Bible Comic combines high-quality artwork with augmented reality content to tell the story of Jesus' death and resurrection.
Unlock further content, including Bible facts and audio Bible readings, by following the Ancora channel and scanning the pages of the comic in the free Aurasma augmented reality app, available on iTunes and Google Play.
Please note: this product was developed using features provided by the Aurasma app which has since been discontinued. You can still enjoy this product but the augmented reality features mentioned within will no longer be operational. 
Details
Church & Community

,

Personal
Bible stories

,

Bible comics

,

Guardians of Ancora
Ancora Easter Comic – Sample
Want to see more of the story? Take a peek here…