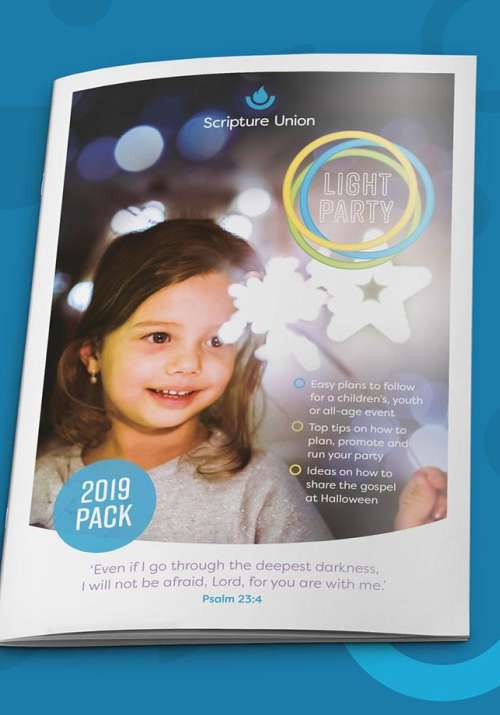 This product is no longer available to order. You can download a digital version of this pack here.
Your Light Party Pack 2019 contains everything you need to share the Light of Jesus with the children and young people in your community this Halloween. It includes lots of new ideas for games, craft and activities as well as how to share the good news of Jesus at Halloween. With simple-to-use plans for a children's, youth or all-age event as well as top-tips and advice, it's a must-have resource for your church this Halloween!
We're pleased to be able to offer this resource free of charge to make sure everyone has the opportunity to use it.
However, we can only do this because of the generous donations from our supporters. If you are able to donate something towards the cost of your pack you'll be helping us reach more children and young people with the good news of Jesus.
You can add a donation to your basket. Thank you!
Please note: unfortunately we're unable to post Light Party Packs overseas but you can download a digital version of the pack below.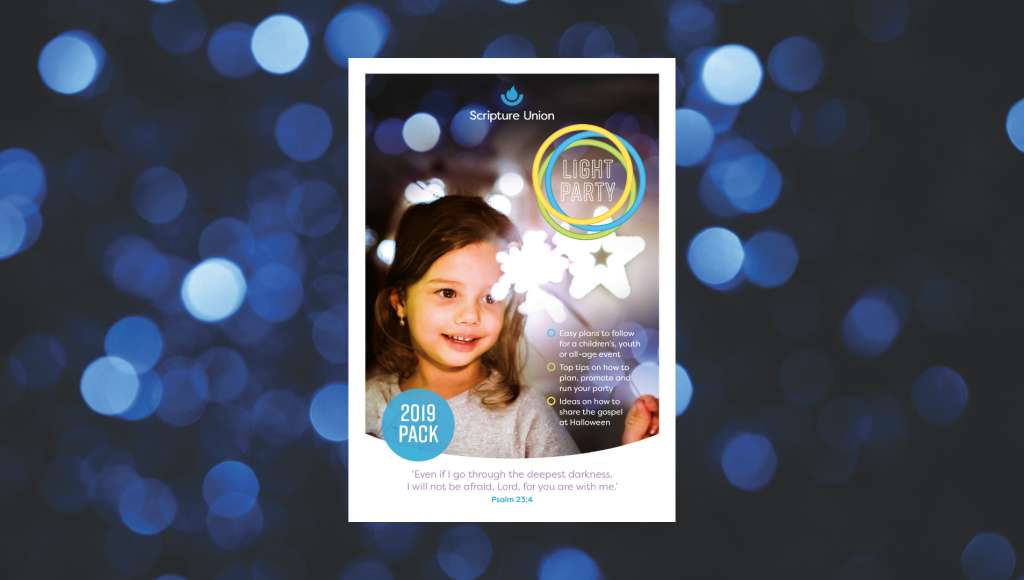 Downloadable Light Party Pack
Would you rather have a downloadable version of the pack? The digital version contains all the same content as the printed pack, plus an extra 12 pages with bonus ideas and advice for planning your Light Party.