Search all resources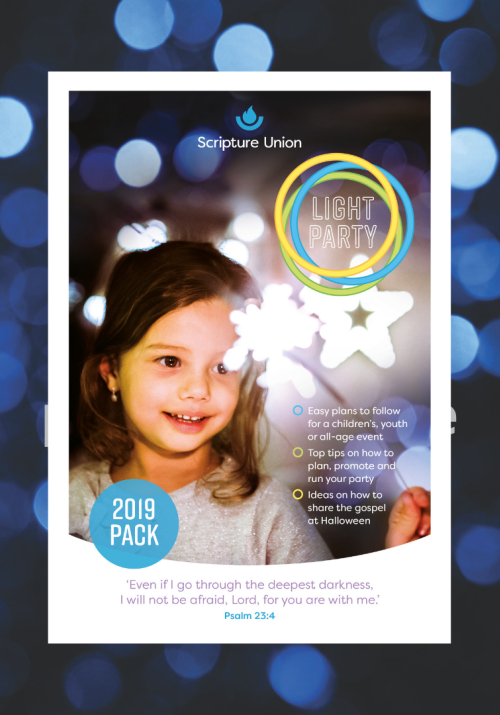 Download the bumper 36-page edition of the 2019 Light Party Pack.
The Light Party Pack 2019 contains everything you need to share the Light of Jesus with the children and young people in your community this Halloween. It includes lots of new ideas for games, craft and activities as well as how to share the good news of Jesus at Halloween. With simple-to-use plans for a children's, youth or all-age event as well as top-tips and advice, it's a must-have resource for your church this Halloween!