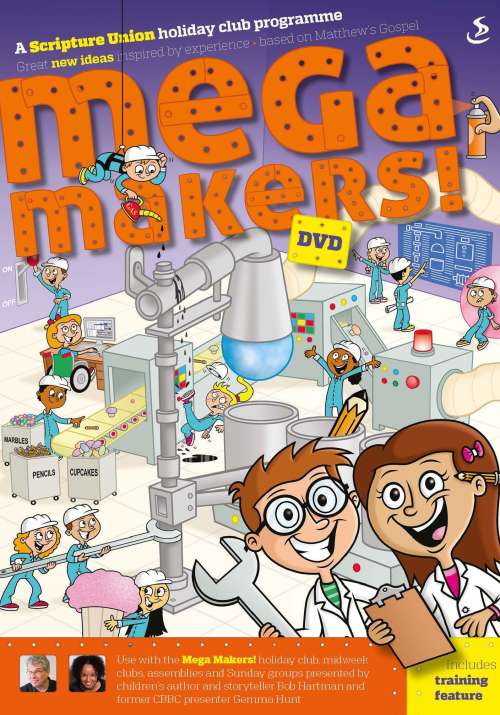 This product has been discontinued and is no longer available for sale. Why not try some of our newer holiday club resources.
Mega Makers!: a holiday club DVD
Children's author and storyteller Bob Hartman and children's TV presenter Gemma Hunt bring the stories from Matthew's Gospel alive in stunning settings such as The Eden Project and The Deep, as well as exploring God's most amazing invention: the natural world!
The land and sea, the plants and the creatures, and most incredibly each of us! As well as featuring five episodes (one to accompany each day of the Mega Makers! programme), the DVD also contains the Mega Makers! song, backing tracks, training material on leading small groups and additional resources.
Details
Church & Community

,

Holiday clubs