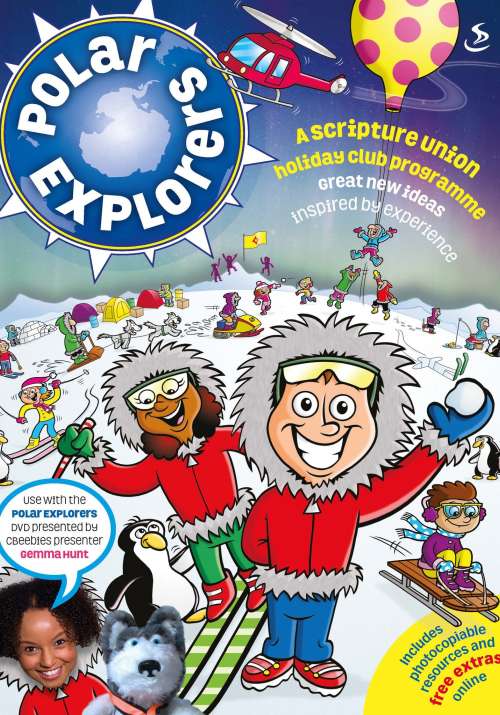 This product has been discontinued and is no longer available for sale. Why not try some of our newer holiday club resources.
Polar Explorers: a holiday club resource book
Polar Explorers is a five- to seven-day children's holiday club: an opening Sunday service, three to five (daily) club sessions and a closing Sunday service.
With the help of Sir Random Finds and Bare Feet, the children are explorers who go on a mini-expedition each day and learn about a New Testament character. Through the lives of these people, they learn that no one is too anything to be part of God's big expedition, that is, to be a friend of Jesus and go out and help other people be friends of Jesus too.
The Polar Explorers Resource Book is packed with creative ideas on how to explore stories from the New Testament about early Christians – ideas you can change and adapt to suit your club and context.
There are also ideas for construction (craft), games, drama, creative prayer and worship. Polar Explorers has a mixture of upfront presentation and small-group activities, allowing the children and leaders to build meaningful relationships with each other.
Polar Explorers is suitable for children with little or no experience of church, as well as those who are already part of a church community. A flexible programme, it provides everything the leader will need to run a holiday club: craft, games, Bible discovery, small-group discussion, creative prayer and more.
Details
Church & Community

,

Holiday clubs
New Year 2019 sale

,

Holiday clubs