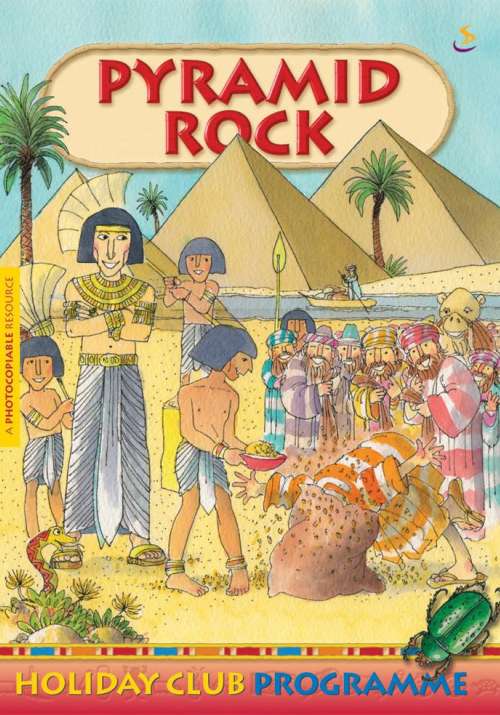 This product has been discontinued and is no longer available for sale. Why not try some of our newer holiday club resources.
Pyramid Rock: a holiday club resource book

Travel up the Nile, listen to Red Hot News, open the scrolls in a Pyramid Group and encounter Joseph who trusted God despite everything.
A five-day holiday club programme for children aged between 5 and 11, based on the story of Joseph. Children explore the story and discover some key truths about God. The programme contains drama, craft, games, teaching and more. There is also help and guidelines on running a holiday club for anyone who is unsure how to begin.