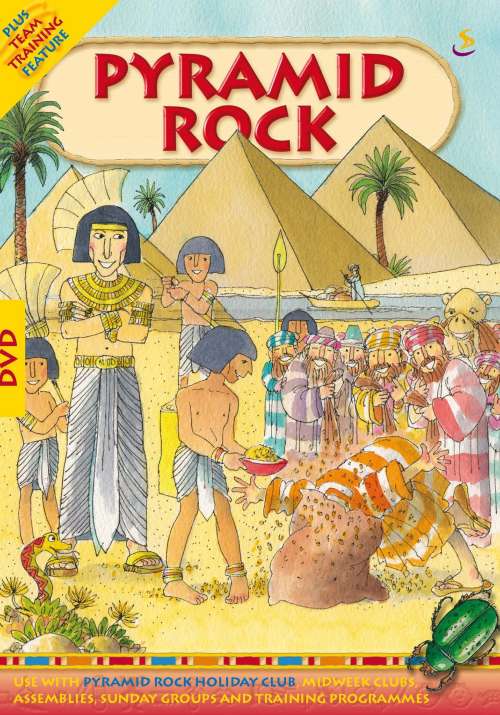 This product has been discontinued and is no longer available for sale. Why not try some of our newer holiday club resources.
Pyramid Rock: a holiday club DVD
An ideal accompaniment to the Pyramid Rock holiday club.
Five daily episodes following the story of Joseph, plus the Pyramid Rock song with backing track and additional material. First shown on Channel 4, this DVD uses the high-quality Joseph story from S4C's Testament series of films.
The DVD includes a special training feature on talking about Jesus with children and gives advice and information from experienced trainers and children's workers. Also ideal for training holiday club leaders and helpers before the event.
Due to licensing restrictions, this DVD is only available within the United Kingdom or Republic of Ireland.