Search all resources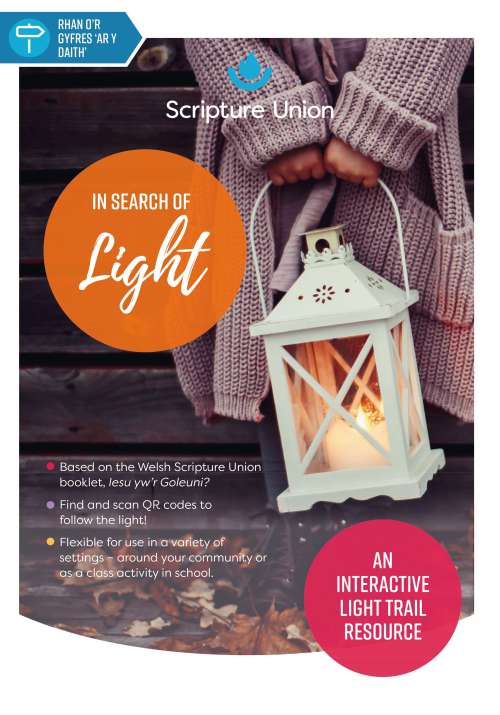 In Search of Light is a treasure trail that introduces children aged 5 to 11 and their families to Jesus as the Light of the World. At various points in the trail, participants will encounter videos and posters in Welsh based on the Scripture Union book, Iesu yw'r Goleuni? that encourage discussion.
This resource will help you to organise a light trail event that is fun and interactive, and helps children to think about how Jesus can be Light in their lives. It is designed to be flexible and can be adapted to suit the needs of your community.
This resource is in English, but will help you to create a Welsh language trail.