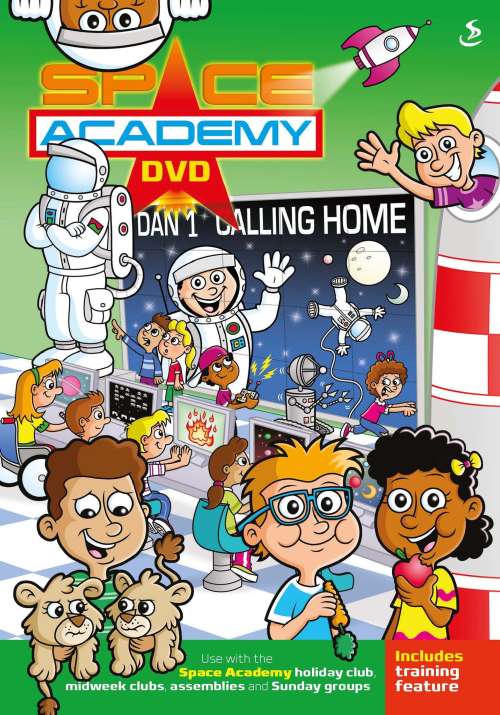 This product has been discontinued and is no longer available for sale. Why not try some of our newer holiday club resources.
Space Academy: a holiday club DVD
The Space Academy DVD contains five storytelling episodes, one for each of the five stories from Space Academy. Children's author and storyteller Bob Hartman brings the stories of Daniel alive within the exciting exhibitions at the National Space Centre, while three of the UK's leading 'space scientists' will attempt to answer children's big questions about God and his amazing universe.
The DVD also contains the Space Academy song, backing tracks, a training feature on listening and talking with children, and additional resources.