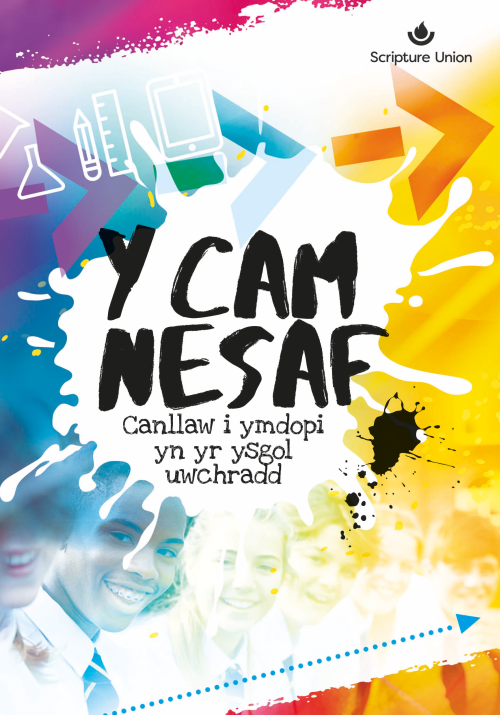 Don't miss our amazing 'Saver' deal!
Get your packs of 10 for just £18 by using the code IYMSV at the checkout. (Offer valid from 1st April - 31st May 2022)

Mae plant Blwyddyn 6 ledled y Deyrnas Unedig wedi cael copïau o Y Cam Nesaf! neu'r fersiwn Saesneg, It's Your Move!, bob blwyddyn ers 2001 fel rhan o raglen i'w helpu i bontio o'r ysgol gynradd i'r ysgol uwchradd. Mae hynny'n gyfanswm o dros filiwn o gopïau.

Mae'r fersiwn ddiwygiedig hon yn llawn hanesion go iawn ac erthyglau newydd, rhagor o elfennau rhyngweithiol a dyluniad newydd.

Mae Y Cam Nesaf yn cynnwys gwybodaeth a chyngor defnyddiol i blant sy'n symud i ysgol uwchradd. Yn ogystal, cewch storïau go iawn am blant sydd ar fin symud ysgol a rhai sydd wedi gwneud hynny yn y blynyddoedd diwethaf. Mae yno bosau, cwisiau a mannau gwag lle cewch chi ychwanegu dŵdls, llofnodion, ffotograffau ac ati.
Details
Barcode
978 1 78506 750 1