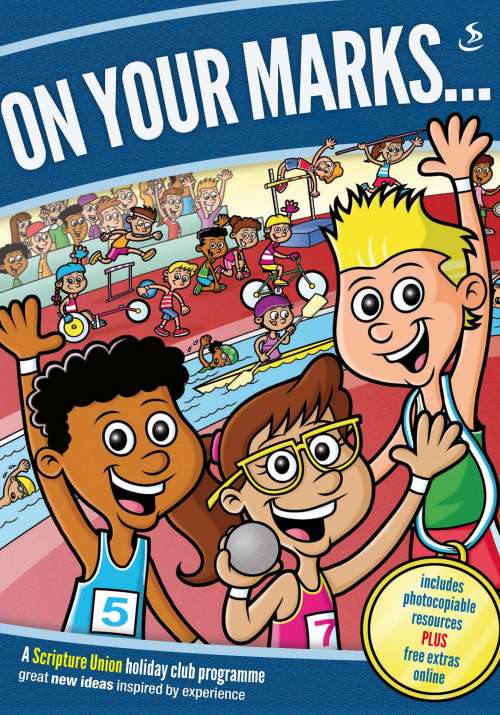 This product has been discontinued and is no longer available for sale. Why not try some of our newer holiday club resources.
On Your Marks: a holiday club resource book
On your marks... get set... go! Join up with other athletes and take part in the Global Games to discover what it was like for the disciples to follow Jesus and how you can be on his team today!
On Your Marks is suitable for children with little or no experience of church, as well as those who are already part of a church community. A flexible programme, it provides everything you need to run a holiday club: craft, games, Bible discovery, small-group discussion, creative prayer and more!
Based around the stories of Jesus from Mark's Gospel, On Your Marks aims to explain who Jesus is and what he came to do as he lived on earth. It creates a fun programme where children will feel welcomed and valued, and gives them an opportunity to respond to Jesus.