Scripture Union England and Wales today announced the appointment of their new National Director, Myles MacBean. MacBean will take over the position from current National Director Rev. Tim Hastie-Smith, who is stepping down after eight years in the position.
Born and raised in Glasgow, MacBean began his involvement with Scripture Union as a teenager, volunteering at holiday camps in Scotland. He went on to lead these camps for many years, as well as leading other children's and youth work in his local church.
A physicist and engineer by training, MacBean was heavily involved in the industrialisation of modern day web services and spent over ten years with The Walt Disney Company as general manager of Disney's online and interactive TV businesses in Europe, Middle East and Africa. MacBean left the corporate world in 2012 to study theology at Moorlands College, before he and his wife Ruth moved to Malawi to work with Zambesi Mission in church development.
Commenting on the new role, MacBean says, 'Under Tim's leadership, Scripture Union has radically refocused on helping local churches to reach out to children and young people with little to no knowledge of Jesus, using innovative missional models for today's world. Looking forward, we want to build on our deep roots in church life across England and Wales to mobilise a movement of like-minded churches and mission organisations to give every child and young person the opportunity to explore the Bible and discover the difference a living Jesus can make to their lives.'
Outgoing National Director Tim Hastie-Smith, who will be helping local churches in the Gloucester Diocese engage with the next generation, commented, 'It has been a great honour to lead this incredible organisation and I am so pleased to be handing over responsibility for Scripture Union to Myles. Myles is the right person at the right time. He understands children and young people, having worked with them in church and with Scripture Union, and he knows how to use new technology to communicate with them, having run web businesses for the Disney Corporation. Those qualities, coupled with his experience of building effective, creative organisations will, I'm sure, allow Scripture Union to continue to be a real blessing to the church.'
[ENDS]
For more information, interviews or comment please contact Gareth Russell at Jersey Road PR via: e: [email protected] or t: +44 (0)7967 468008 / 01908 322517.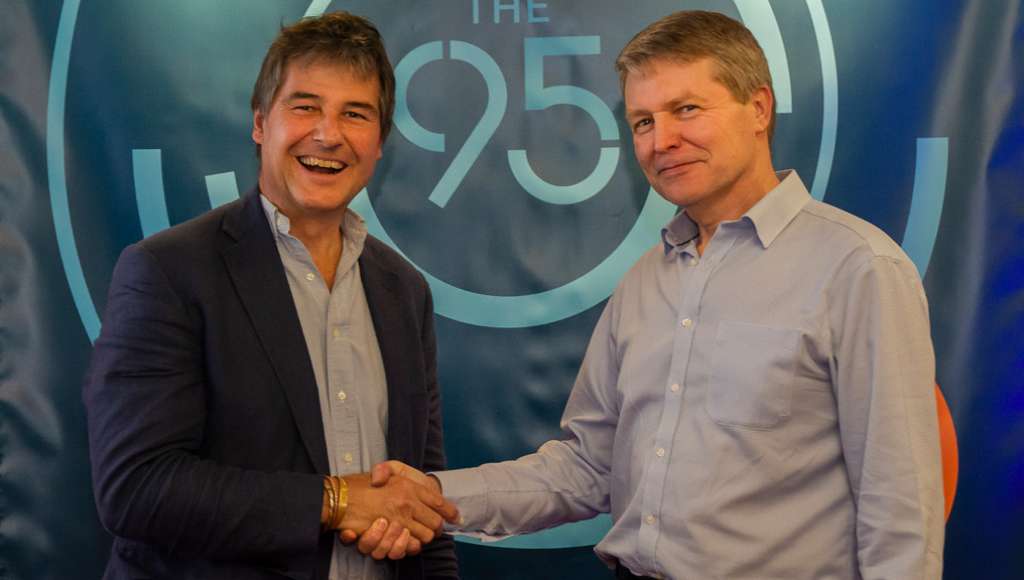 Notes to editor
About Scripture Union
Scripture Union is a Christian charity, inviting children and young people to explore the difference Jesus can make to the challenges and adventures of life. Through a wide range of activities and initiatives, we provide opportunities for young people to explore the Bible, respond to Jesus and grow in faith. With 95% of children and young in people in England and Wales not in church, our focus and priority is on ensuring they get the chance to encounter the good news of Jesus, wherever they are. Through The 95 Campaign, we encourage and equip churches to step out into their communities to share the good news with the next generation in culturally relevant ways.
www.scriptureunion.org.uk