Your support is enabling us to share Jesus with thousands of children and young people who don't know him. Eighteen-year-old Alisha Hedley was among them, but now she's taking every opportunity to share him with others.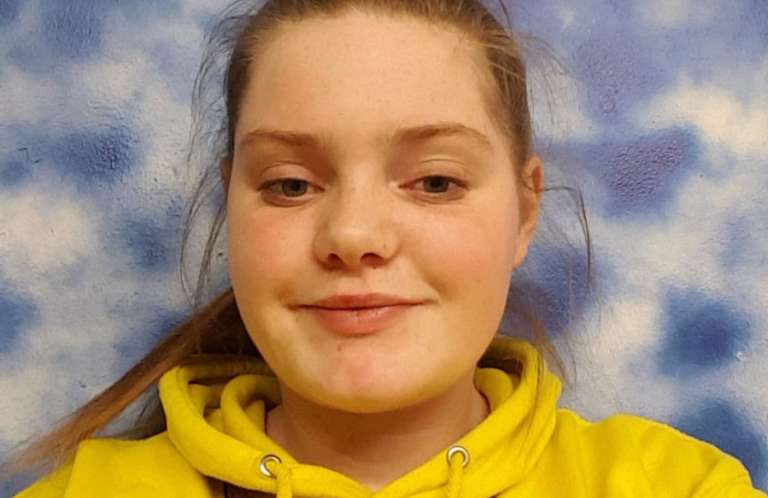 Three years ago, the only thing Alisha knew about Jesus was that he was the baby in the manger in the school nativity play. Now this straight talking girl from Byker is doing a year's training with SU local mission partner MINE (Mission Initiative Newcastle East).In September, she's hoping to start a degree in Christian youthwork and sports ministry including a placement with Scripture Union in the north east.
Her journey to faith began in 2015 when she went to a Christian youth group held at the home of Dave and Jen Johnson, who are involved with MINE. Alisha says, 'I went because a mate asked me along and I thought it would be a laugh. Then she badgered me to go with the group to Breakthrough (SU's holiday in Scarborough). We had loads of fun, but I didn't take in much about God.'
The following year, Alisha went to two further SU camps, Scoughall in Scotland in the summer, then back to Breakthrough for New Year. Breakthrough lived up to its name. Alisha says, 'This time I was in a different group to my mates. I started to think more about God, and I was able to ask questions of people who knew more about God than I did. When you're surrounded by Christians, it makes you realise what God has been doing in your own life. You see things differently.
"I don't worry or stress about situations anymore because I know God has a plan for my life."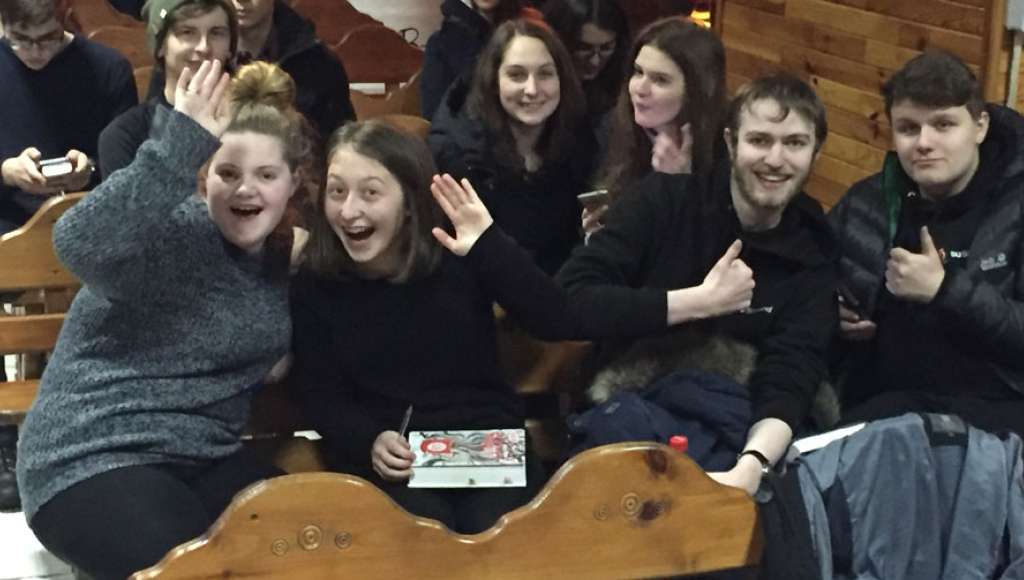 'I got back home, and decided to become a Christian. I got baptised in September last year – my mum, younger brother and sister and mates from school all came along.
'I didn't get the grades I needed to go to university – but I don't think I was ready for it anyway. Instead I took a year out to train with MINE. I've had the chance to learn loads more about God and become much more confi dent. I've been running Messy Church and Open the Book sessions in local schools and talking to the kids about Jesus. I've also been helping to run a local community café and doing football coaching.'
A powerful testimony
One highlight was a 10-day trip to Ukraine, in February, with a party of 14 other adults from SU and local mission partners. Alisha says, 'We visited schools to talk about what life in England is like, and to share our faith. I was asked to give my testimony in front of 80 students – I was so nervous! But I realised they might not get another opportunity to hear about God. Actually they were really interested and asked lots of questions. I've also given my testimony at an SU holiday and a talk to 200 strangers in an Edinburgh church!'
Reflecting on how life is different now she's a Christian, Alisha says, 'I don't worry or stress about situations anymore because I know God has a plan for my life.'
Alisha hasn't just inspired other young people. Dave Johnson says, 'She's shown those of us in missions and churches how to share Jesus with children and young people who know nothing of Christianity – because she didn't either. She's following where God leads and through her he's doing amazing things.'
Scripture Union holidays
For you: Scripture Union holidays played an important part in Alisha's faith journey. Do you know a child or young person who might also benefit? Find out more and book.
Help us: We rely on your support to make our holidays possible. If you can
spare some time, we have a range of volunteering opportunities available. Or perhaps you might consider making a gift? Click here if you'd like to help support our holidays in this way.
Connecting You magazine
This story featured in our supporter magazine, Connecting You. To read more stories like this click here.
Details
Connecting You June-August 2018

,

Connecting You
What your support enables