Finally, we can meet in person again! It's brought new opportunities for churches to reconnect with their communities, for people to reconnect with each other and to reconnect with God. Through your support, our team in Wales have been helping churches and Faith Guides to bring God's love and healing to their communities.
'Children and young people are suffering from a lack of physical exercise, food poverty and poor mental health,' says John Settatree, who leads SU Wales. 'So we teamed up with Salvation Army and other Christian organisations under the banner of Let's Reconnect, helping churches and Faith Guides to put on sport and physical activities in their communities, offer food, and create opportunities for children and young people to talk about the things that are worrying them.'
'It was in at the deep end. But with God's help, and support and training from SU, it was brilliant!'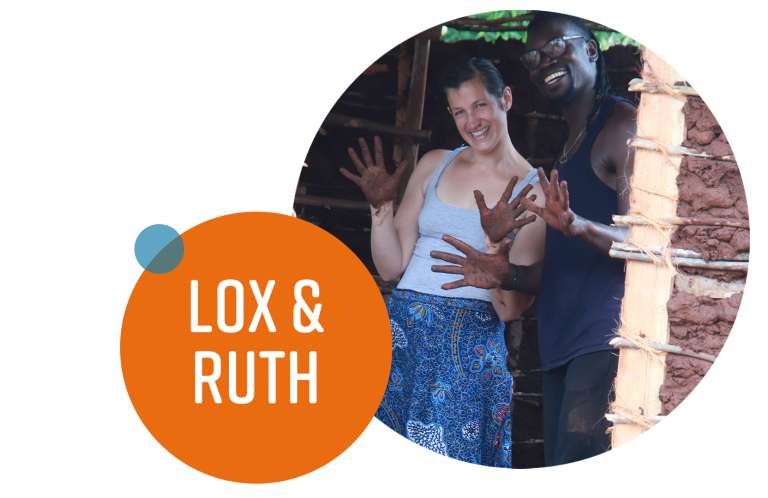 Faith Guide Lox Busisa and his family moved to Haverfordwest from Kenya in 2017. Last spring, he began leading LifePoint Church based on a deprived local estate.
'Being a Faith Guide has been invaluable,' he says. 'There was so much I didn't know about the culture and regulations of working with children and young people here. SU know what they are doing, and it's so helpful to have their advice and support.'
Over the summer, Lox and LifePoint ran a weekly sports session in the local park for the community's children.
'It was in at the deep end!' Lox laughs, 'But with God's help, and support and training from SU, it was brilliant. SU lent us equipment – we did activities such as mini Olympics and gave out drinks and snacks. All we did to advertise was put a sign up by the play park and word soon got around! Twenty-one families came the first week. Many of the kids had been stuck indoors during lockdown, and I think the parents really enjoyed seeing them playing outdoors again after so long.
'We use Rooted Cards to help kids talk about their big issues. It's so important to be real with kids, to earn their trust. You can't rush making those connections. But now I know all their names, their schools, their interests! We're also sharing God's love through taking food boxes to local families who are struggling to make ends meet. 'I'm working with SU to ensure those connections stay strong now the children are back at school – and I'm so excited about all the possibilities that the future holds, and where God will lead this ministry next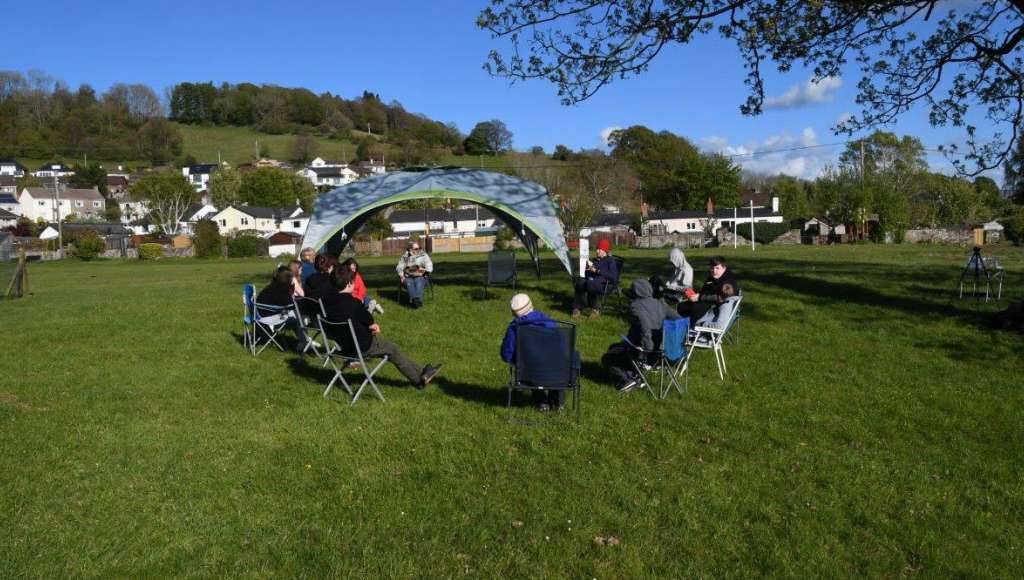 Doing this differently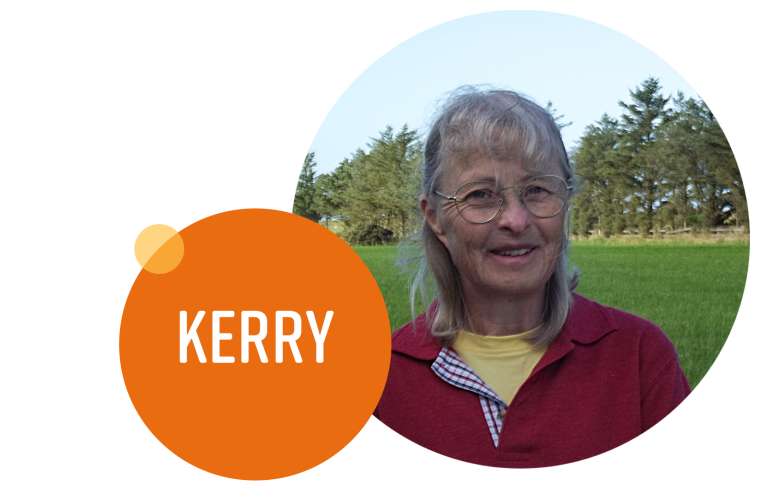 Another Faith Guide, Kerry Andrews is from St Edmunds, a traditional church in Crickhowell. She has led a youth group for some years. She says, 'Currently we have around 15 young people who aren't from church families. We kept in touch with them during lockdowns using WhatsApp and Zoom. But the end of many restrictions gives us a chance to do things differently.
'After Easter, we started meeting up again, playing sports and games out in the park. We got a grant from the council to get two shelters – our "den" – where we could be together and chat about anything that might be bothering them.
'SU has given us real encouragement, fresh ideas and the confidence to put them into practice. For example, even though today's young people know little about the Bible, through SU we've learned you can talk about faith without it feeling like school, using Rooted Cards, film clips and so on. Some of our young people are starting to be more interested in exploring the Bible and using prayer-spaces, so we're including this at the end of our weekly meetups. During the summer, some have been bringing along friends. We're now looking for a bigger venue for when we resume inside!'
"SU has given us real encouragement, fresh ideas and the confidence to put them into practice."
 Making connections
We'd love to connect with you if you've got the vision to connect or reconnect with the 95 in your area.
Get in touch with your local SU team at to start the conversation about how they can support you in mission.
Connecting You (CTA)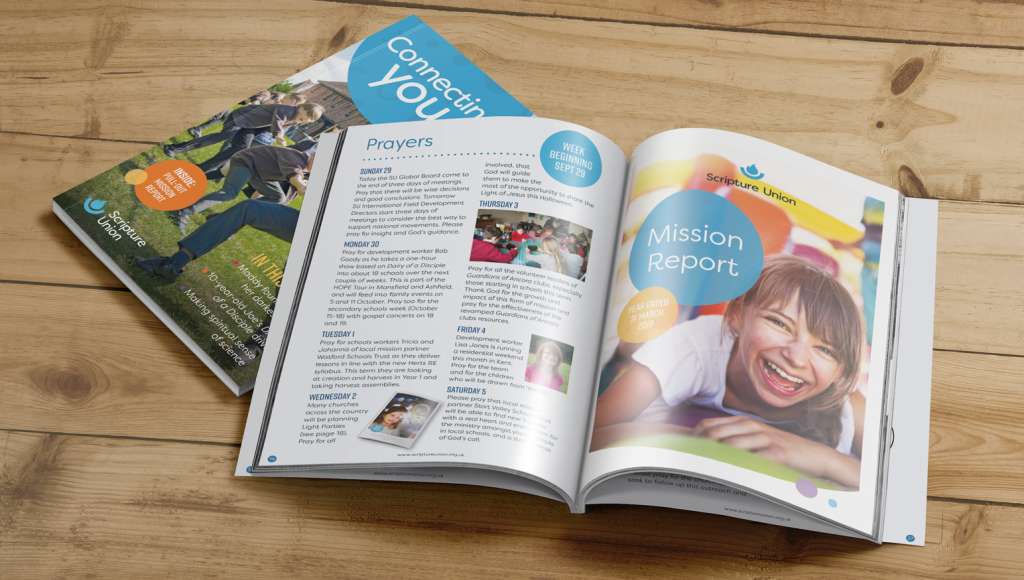 Read more Connecting You stories
This story was featured in our supporter magazine, Connecting You. Subscribe to the print or digital edition for free, and keep up to date with what God's doing through Scripture Union.
Revealing Jesus (CTA part width) skateboard girl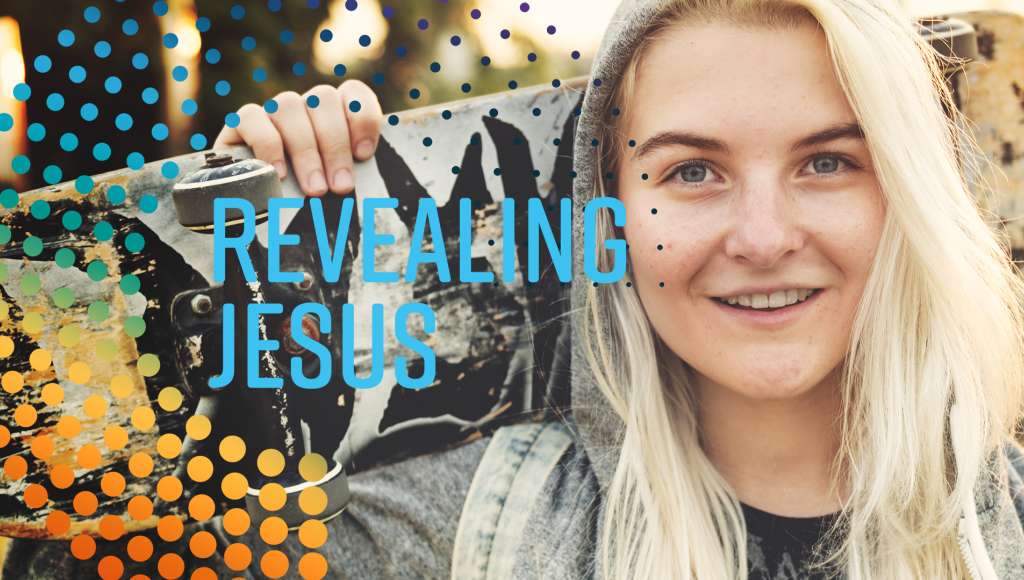 The Revealing Jesus mission framework
Although each child and young person is different, our research and experience show us that most go through the same stages as they become and grow as a Christian: Connect, Explore, Respond and Grow.
The Revealing Jesus mission framework provides shaping principles for each stage, but also offers flexibility in expression as we recognise that contexts, and children and young people themselves, vary hugely.