How can churches today connect with more children and young people with no church background? Our sports ministry offers an exciting and effective solution!
Nothing brings people together quite in the way that sport can, as Bob Milton can testify. Bob leads Scripture Union's One-Two Sports Ministry in Widnes, and over the past few years has pioneered new ways of engaging communities and transforming lives by helping churches to develop sports ministries.
One church he works closely with is St Paul's, located in a deprived neighbourhood in the centre of Widnes. Two years ago, only a couple of children were regularly attending Sunday services. Then, with Bob's help, church volunteers launched a table tennis session on a Sunday afternoon, and invited all the children in the neighbourhood to come along. It's all very informal and casual – there are no leagues or divisions, and no obligation to be there every week. Immediately after the session, there just happens to be a church service, but there is absolutely no pressure for any of the children and young people to attend. They can stay on, or go home, as they choose.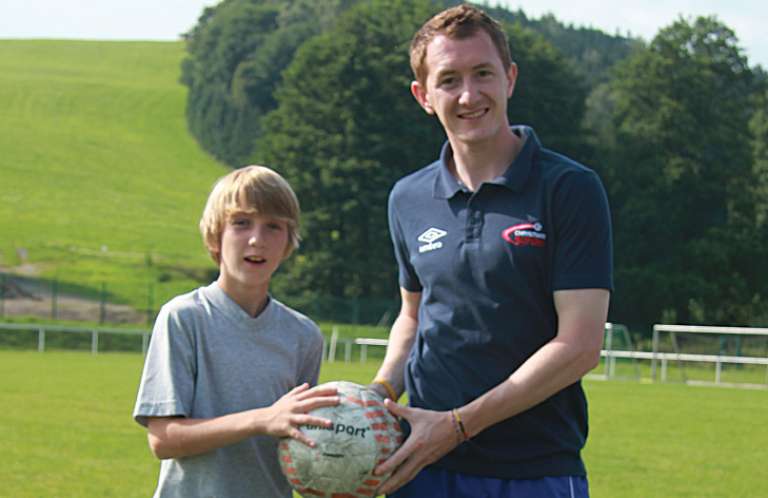 The extraordinary thing is that 90 per cent of them do choose to stay on and attend church. By Christmas 2015, the number of young people and children coming along to St Paul's on a Sunday had increased tenfold to around 30 a week and made up over half of the congregation. Most of them were aged 10–15, the very age group that many churches struggle to attract, and had no church background.
Eleven-year-old Mark has been coming along to the sessions since they started. With a passion for rugby, football and wrestling, and a bright smile and big personality, Mark and Bob rapidly struck up a friendship. Often Mark would stay on for church. As he got to know Bob better, he would ask lots of questions about spiritual things. Eventually Mark decided to invite Jesus to be his Lord. He and his family now attend St Paul's regularly. He brings his mates along to a midweek sports club that Bob also runs, and many of them have started coming to church too.
Bob says, "Mark is not ashamed to admit in front of his friends about his faith in Jesus. We still talk about sport and play it each week, but he has also realised the significance of Jesus Christ and the part in which he has played in his life to date."
Bob's ministry is one of a number of similar Scripture Union sports ministries in different parts of the country. Such has been their success that we are eager to help churches across the UK to replicate it so that thousands more people can find out about God's love through playing sport with local Christians.
Last year, we shared this vision and asked for your help in raising funds. You responded so generously that we are now ready to launch the new initiative – a National Sports Ministry. This will develop new local sports initiatives and network existing sports ministries to enhance their own mission activities. But those sports ministries will also now use their experience to train and support churches in their area to develop their own local sports mission using the facilities available to them – recreation grounds, sports halls or Multi Use games areas (MUGAs).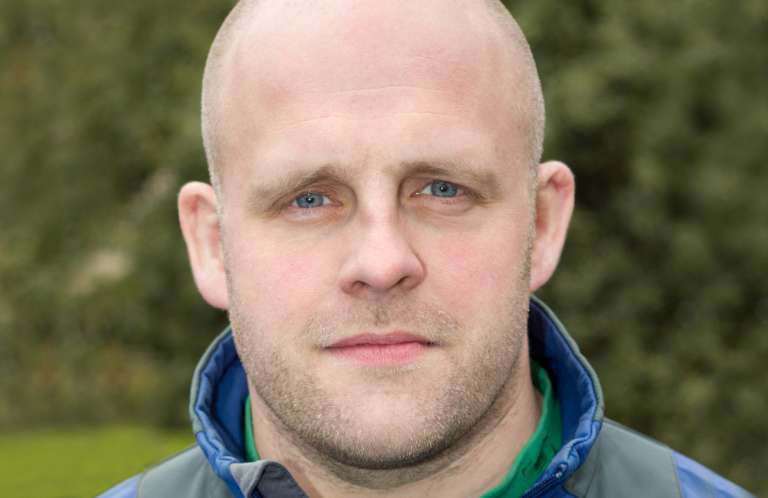 The National Sports Ministry will be facilitated by former North West Regional Team leader, Richard Witham. He says, 'We know from recent research that we've done that children are as interested as ever in talking about and exploring faith. But if they don't come from a family with a church background, which is more and more the case these days, then often the whole concept of church is unknown and perhaps a bit daunting. It can all be a bit "them" and "us".
'But such differences aren't obvious when you're all having fun casually kicking a ball round a football pitch, or playing a game of volleyball or Pétanque. Friendships are forged on the common ground of a shared interest in sport, in a neutral "third space". Once someone knows and trusts you, it is easier for you to talk about your faith and invite them to your church and more natural for them to accept. It's an approach that worked well for Paul when he visited Athens – he found the common ground with people he didn't know – and it works just as well today.'
"We urgently need to get out of our church buildings and through sport join in with our local communities. Then we will be able to offer hope, build meaningful relationships and share God's good news." Rev Tim Hastie-Smith, SU's National Director
Find out more
See how we use sport in our mission to reach the 95% of children and young people not in church.
Details
What your support enables