Ask children what Christmas is about, and it's more likely that they'll mention presents, school holidays and family get-togethers than the birth of Jesus. But your support means that this Christmas thousands of children will discover the real reason for the Christmas season.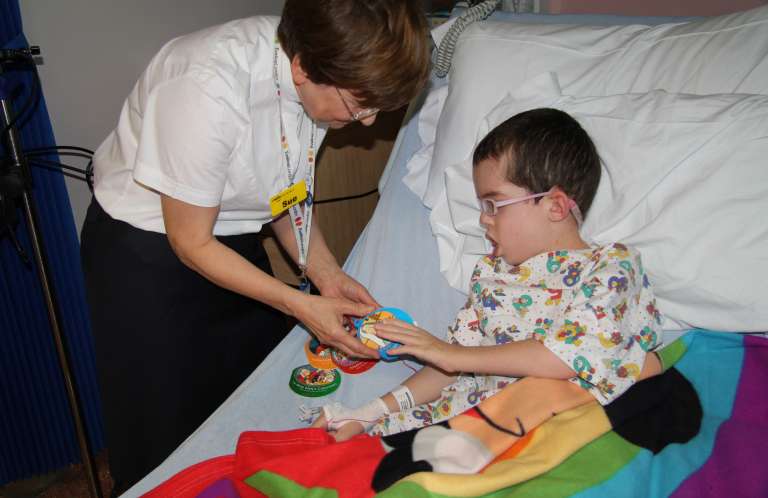 Last year, after we provided around 19,000 Bauble books to vulnerable children, one hospital chaplain told us, 'I cannot say a big enough thanks. The books brought so much hope to many children and families at some of the most difficult times in their lives. I wish I could relay to you the little faces that were full of fear and sadness being transformed into sparkling eyes and smiling mouths.'
Only a third of the British public will go to church over Christmas1, and nativity plays in many schools have become secularised or dropped altogether. Little wonder that few children know that Christmas is about the birth of a saviour who can give meaning and purpose to their lives. In a survey2 among children aged 5–12, 35% believed that Jesus was born in the South Pole, and a quarter thought 25th December was Simon Cowell's birthday!
That's why we've produced a brand-new beautifully illustrated book, The First Christmas, which retells the Christmas story in a contemporary style that children are sure to treasure.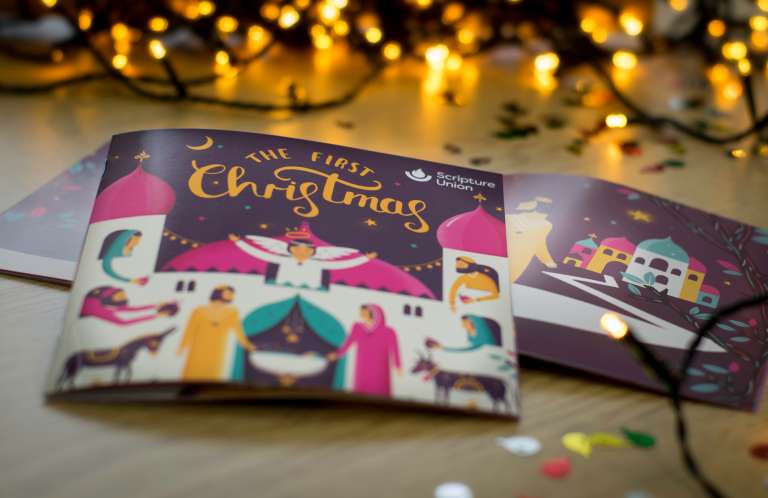 Through partnerships with other organisations, we'll be putting copies of The First Christmas into the hands of over 100,000 vulnerable children for whom Christmas may not otherwise be a joyful time. The Trussell Trust and Christians against Poverty will distribute copies along with Christmas hampers for children whose families are struggling financially. The Prison Fellowship will give copies as gifts to children of prisoners. And many hospitals will once again ensure that the sick and injured children in their care receive copies too.
As Pastor Rick Warren says, the birth of Jesus means 'Peace with God, peace with others, and peace in your own heart.' Sharing that story of hope is surely the most precious gift we can give to a child at Christmas.
Get free copies of the First Christmas to give away
We've got copies of The First Christmas for everyone signed up to The 95 Campaign. Not signed up? Join today
Make a gift & help us share the First Christmas more widely
To help even more children learn about the birth of Jesus this Christmas, make a gift and help us share The First Christmas widely.
This story featured in our supporter magazine, Connecting You. To read more stories like this click here.
Details
Connecting You December 2017 – February 2018

,

Connecting You