God's ultimate survival kit
Anticipation was high as we headed out to Great Wood campsite in Somerset to set up for 'the ultimate survival kit', our theme for this year.
The ultimate survival kit used themes of water, food and shelter to explore how God is our ultimate survival kit. The weather helped – we managed to avoid the heavy rain and storms that had been forecast – and everyone had a very positive and exciting time.
The children made some great responses as we purified water to drink and looked at Jesus the 'living water'. During tribe time, in their survival shelters, the children discussed what it meant to take refuge in God. Round the camp fire and meal times the talk was about Jesus being the 'living bread'. There were moments of inspiring testimony from children on their own faith journey. Children with no church background asked some searching questions.
The core team of Chris Eales, Rob Foster and Alice Lawrence led a talented and enthusiastic team of 18 volunteers to provide the youngsters with a fun-filled weekend. We balanced on low ropes, trusted each other on blindfolded ropes trails, aimed high in archery, got fires started with flint and strike and much more. From challenging activities and fun crazy ones to more reflective ones we all had a great time.
Our vision for Go Wild! is to 'encounter God in unexpected or wild and outdoor places'. We integrate the good news of God's love for us with the activities. It was great to see a mixture of children with no church background alongside those with a church background – Go Wild is for everyone up for the adventure!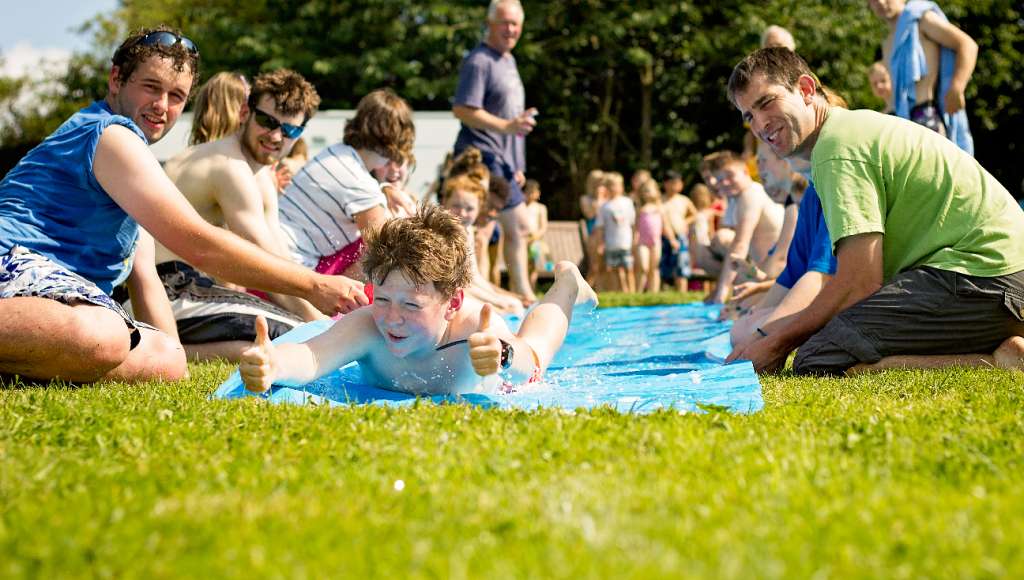 Scripture Union holidays
Scripture Union holidays are the perfect mix of fun and faith – a fantastic opportunity for children to get away from home, to have the time of their life and to learn more about the good news of Jesus.