Picture a group of five small semi-rural churches with not even a church hall between them. It's not the likeliest setting for outreach, but there's a strong sense that God is at work. And through your support, the churches are stepping out in faith to connect with children and young people in their community.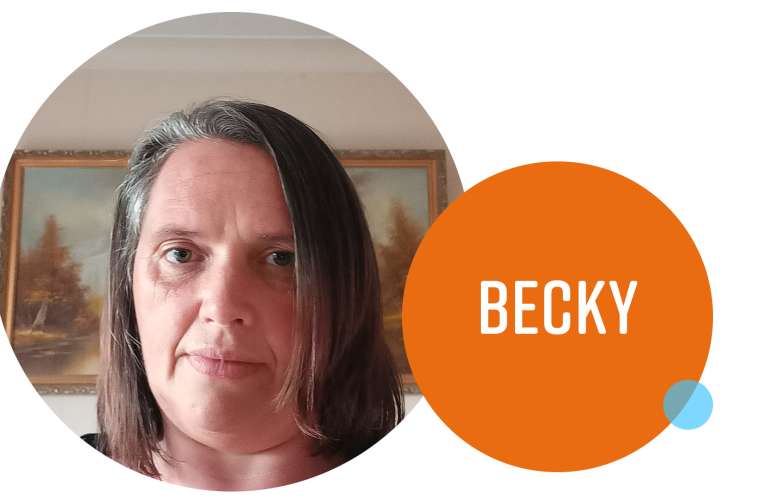 When sharing our Revealing Jesus mission framework at Rochester Diocese in March, SU Mission Enabler Lisa Jones met Becky Parnham, the Children and Families worker for those churches which are near Maidstone. Lisa says, 'Becky told me they had a few children coming to church, a toddler group and an after-school club on a regular basis. But they wanted SU's help to connect with children in the wider community. So I arranged to train Becky and five volunteers from across the churches as Faith Guides, and support them to get things going.
'They had a few issues to overcome – traditional buildings (one with box pews!), no church halls or Wi-Fi, and Holy Trinity Church in Coxheath, the biggest village, is a former workhouse chapel and it's tiny. But we worked through the challenges, identified what skills and availability each volunteer had, and came up with a manageable plan.'
There's the opportunity for a big harvest!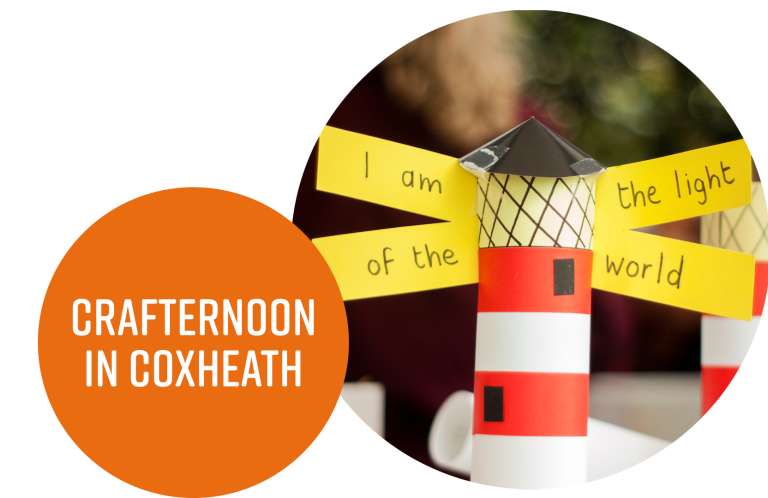 Becky says, 'For autumn halfterm, we planned a simple Crafternoon in Coxheath as the church is near the school. We decided to offer crafts based on Jesus as the light of the world, and refreshments and a reflection at the end. I told the mums at our toddler group about it, we posted on social media and we thought perhaps 30 people might turn up. Before the event, we committed it to God in prayer. Then we opened the doors. Families flooded in – and more kept coming, over 90 adults and children in all. Somehow the crafts and refreshments stretched! We chatted with parents and children and there was a real buzz.'
Afterwards, one of the mums posting on Facebook summed it up as 'Amazing craft, cake, welcome, atmosphere – just fab! Thank you!' Another parent said, 'I can imagine the effort you all went to; it was just brilliant! Lots of engaging and fun activities. I've come home with lots to go in the fridge!'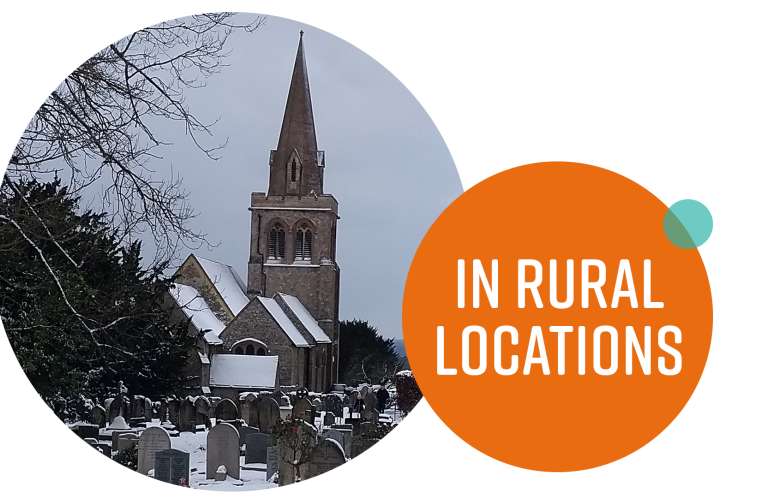 Becky says, 'We're also hoping to start a weekly after-school drop-in for older children, a safe space with games and a tuck shop. We'll involve the young people in deciding what to include so it meets their needs.' 
At another more rural church in the group, the team invited families to do a creation-themed trail they had organised around the extensive grounds. 'They had to go and find the answers to questions on a sheet we gave them,' Becky says. 'Afterwards, round a campfire, we shared our reflections over hot drinks and snacks. We left the trail up so families who couldn't make the event can still do it in their own time. And we'll have a new theme and event every couple of months.
Our prayer is that relationships will build and that eventually it will become more of a Grow community.' There's a sense of anticipation right across the churches. 'We all feel that God's doing something significant here, as if there's an undercurrent of energy bubbling up under the surface,' Becky says. 'There's the opportunity for a big harvest. At the moment there aren't many of us to reap it. But with Lisa's support, and through committing all our plans to God in prayer, I believe that anything is possible.'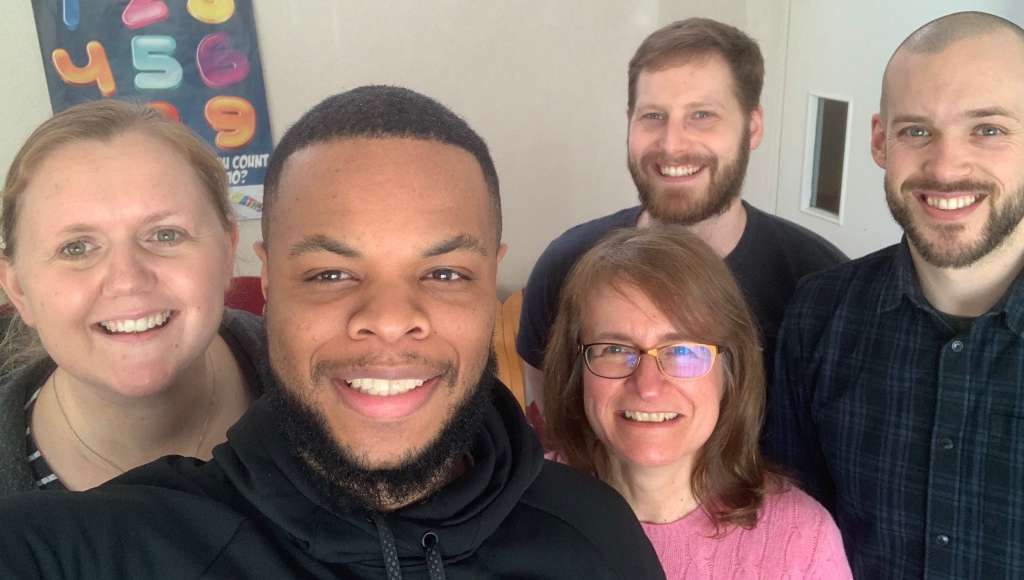 Pray and give to support our Mission Enablers like Lisa
Our team of Mission Enablers are supporting churches like those in this article, right across England and Wales. To continue to provide that guidance and encouragement and connect with even more churches, they need your support. Please do pray for SU Mission Enablers and consider giving a gift at su.org.uk/donate
Connecting You (CTA)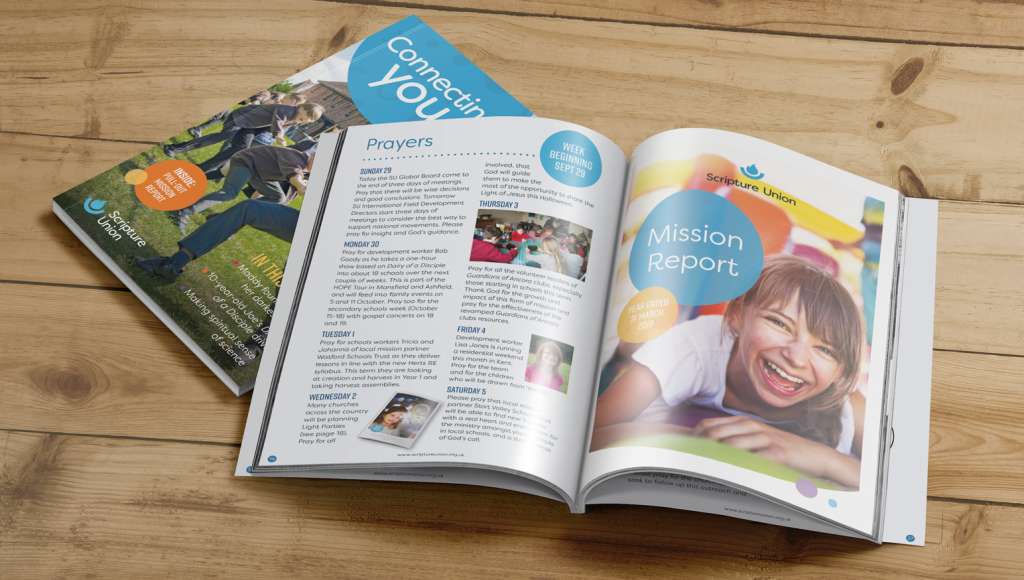 Read more Connecting You stories
This story was featured in our supporter magazine, Connecting You. Subscribe to the print or digital edition for free, and keep up to date with what God's doing through Scripture Union.