Sarah Jeffery from Portsmouth wanted to provide a positive alternative to Halloween for the children and young people in her community. She thought a Light Party was a great way to do this but was struggling to find the funding to make it happen. But then she came across Scripture Union's Good News Fund.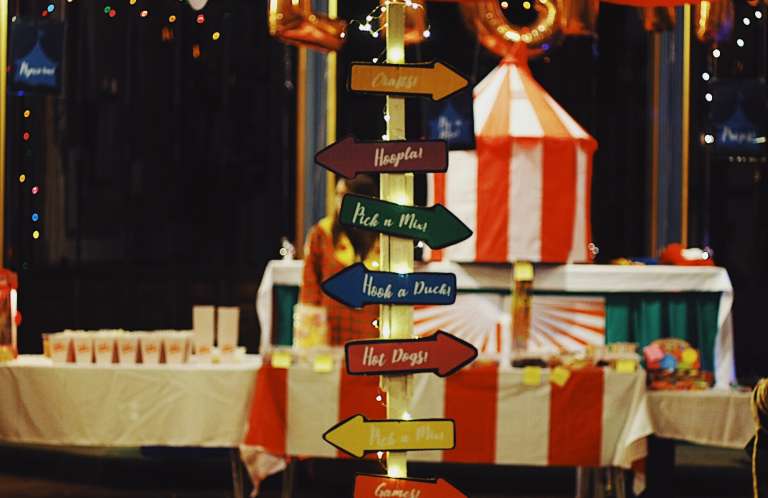 The Good News Fund provides grants to help pioneer and grow expressions of mission across England and Wales, which create opportunities for children and young people to explore the Bible, respond to Jesus and grow in faith – exactly what Sarah had planned for her Light Party!
Sarah shares with us a bit about her Light Party:
'On the 31st October, we held a Circus themed Light Party at St Alban's Church in Copnor. We had 82 children attend along with their parents and guardians. We invited people from Harbour Church as well as opening it up to the wider community by inviting those who attend the Tots and Toddlers, Dance and Scout groups, as well as giving out flyers and posters in the local primary school. The aim of the event was to provide a bright alternative to Halloween by celebrating the greatest light of the world!
There were a range of different crafts and activities for the children to take part in: ball in a bucket, hoopla, hook a duck, tin can toss, badge maker, carnival scratch masks, biscuit decorating, make your own juggling balls. The children completed each activity to win tickets which they used to claim prizes and pic n mix sweets. We also had two separate games sessions run by SU Development Worker Jenni Whymark throughout the evening in a separate hall where the children could also win tickets. These activities were very popular and all the children enjoyed the challenge to get the most tickets. We also served hot dogs and popcorn.
We did a small talk at the end of the party about how Jesus is the light of the world and is always there to help you. All the children received a glow stick which they all snapped together to remind them that Jesus can be their light whenever they are afraid. We also gave out Scripture Union's 'Who is Light' booklets and a colouring competition as every child left.
The Light Party was a huge success and we have received a lot of positive feedback from the guests, with a lot of people saying they already can't wait for the next one. This event would not have been possible without the Good News Fund and we are looking forward to working together with Scripture Union to help spread the Good News in Portsmouth!'