A local church took risks to reach out to its local community
In the summer of 2017 Earls Colne Baptist church was transformed into a hive of community activity. Earlier in the year, the church had expressed a desire to become a hub of the village, and to better engage with the families in the area. In answer to this prayer, Sam Fowler and his friends from Scripture Union offered to help run a church fun day in the summer. In addition to this, we arranged a youth group from Broadway Baptist Church to come and do a mission week in Earls Colne.
100 people from the village, not including helpers, who enjoyed the bouncy castle, BBQ and various activities. It was amazing to have something to invite the children from the midweek youth groups at the church to.
Everything went brilliantly. The fun day attracted over 100 people from the village!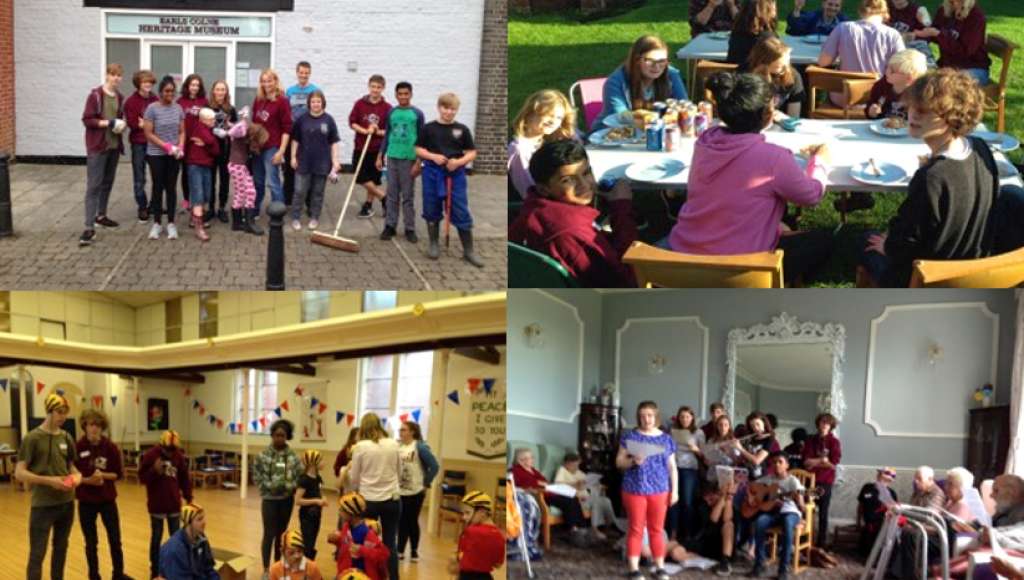 We used the fun day as a launch pad for the church holiday club and an Alpha course. The holiday club was organised and run by the Broadway team of young people, and we had 20 children each day. The team also painted fences, did gardening projects, took a service in a local care home, and helped out at a village fete. They also painted one of the rooms at the church that was in much need of attention!
Six months on and we are seeing the fruit of these outreach activities.
The alpha course was a success, and a few weeks ago we had the privilege of baptising one of the alpha attendees. A whole bunch of families who had engaged with the fun day and holiday club now regularly attend messy church and several came to the Christmas extravaganza last Sunday for the first time ever. 
Many in the church felt that the mission may be too much of a stretch, but now the church is growing, and the seeds that the Broadway group and the Scripture Union team sowed are being nurtured. Bring on 2018!
Want to try something new in your area?
Our team would love to connect and support you you in creating opportunities for children and young people to explore faith and respond to Jesus