18-year-old Lucy Cottee was one of the 95% of children and young people who didn't go to church. But through Scripture Union, she found out that God was real.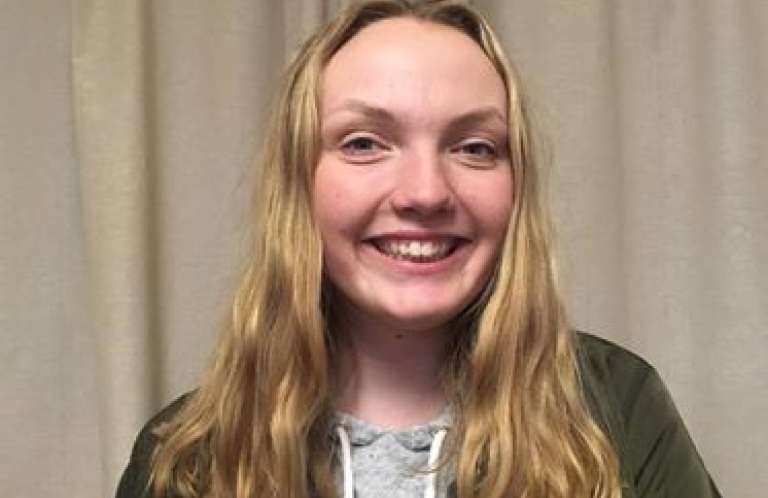 'I used to think that the Bible was just a bunch of fairy tales. But in 2016 when someone close to me passed away, it hit me hard. I needed to know if there was more to life than just living and dying.
'I didn't tell anyone this. Then out of the blue a friend rang me and said that if I needed someone to turn to, I should come to her church youth group. I hadn't even known she was a Christian! So I started attending – not every week, just when I needed a bit of a boost.
'Then the youth group invited me to join them as a volunteer helper on SOLID, a new SU weekend in Essex. I'd never experienced anything like it, being surrounded by Christians – they seemed to have life figured out. I  envied their faith – I felt lonely, didn't like myself much and didn't feel my life had a purpose. I asked lots of questions about Christianity, and found I needed to unlearn everything I thought I knew about God.
'One afternoon, some children came up to me and, assuming I was a Christian, asked me to pray for them. So I did. It felt like I was speaking to my younger self, because I had been through what they were going through and had had the same worries.
'The break at SOLID was amazing, but I wondered if I could find God in ordinary everyday life too.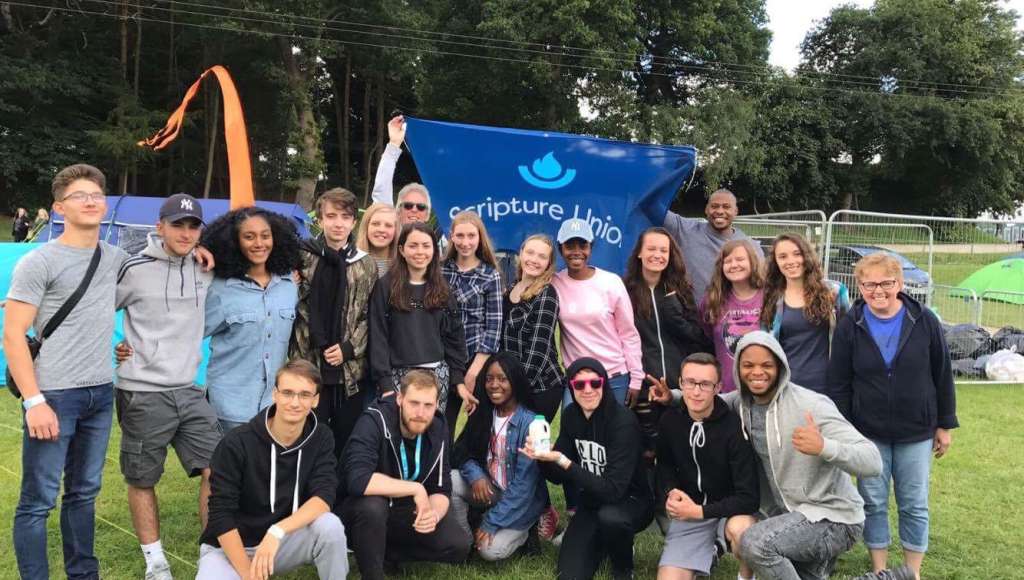 'So back home the following weekend, I went with the youth club to pray for people on the streets. I prayed for a homeless woman who felt that she had done too many bad things for God to accept her. Then God gave me a picture of a bottle with a piece of paper inside, on which was written all the wrongs we've ever done. The bottle was thrown into the sea and drifted away. I felt God saying he wanted both of us to know that he can forgive even the worst things we've done. 
'A week later, I went with the youth group on another SU holiday – this time to Soul Survivor. Now I was ready to make a commitment and, on the first night, I gave my life to Jesus.
'Being a Christian has turned mylife upside down. I'm no longer lonely because I know God's always there for me – I can speak to him whenever I want, wherever I am. I used to feel very insecure, but now I feel confident.
'And I want to tell all my friends what Jesus has done for me. Every day I post Bible verses and Christian songs on Facebook. From their feedback, I know that my non-Christian friends are intrigued by Jesus too! Even my parents and younger brother have started coming to church with me, to find answers to their own questions about God.
'Following Jesus is the most amazing adventure and I can't wait to see where he takes me next!'
Scripture Union Holidays
 Find out more about our potentially life-changing holidays here.
The Scripture Union Holiday Fund
The SU Holiday Fund helps children who can't afford to go away to have the experience of a lifetime. A gift today will ensure even more children benefit.
 
Details
Connecting You March – May 2018

,

Connecting You