... you may have come across a group of children and young people participating in woodland activities and learning about Jesus. 
As part of Scripture Union England and Wales' vision of helping to engage in 150 new mission events last year, Scripture Union Cymru partnered with two churches and started a weekend camp for children and young people called Cleddau Camp. Despite the awful weather, which meant that we started a day later than planned, we had a brilliant time full of activities and opportunities for the children and young people to hear about Jesus through using the contemporary book Diary of a Disciple.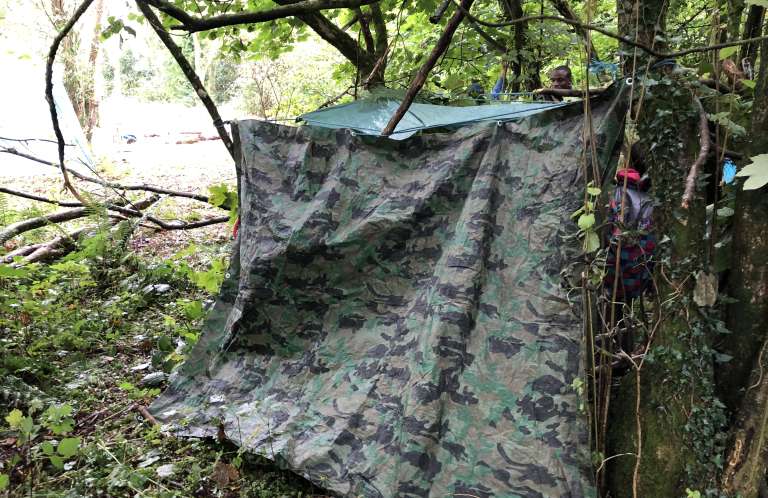 This year we partnered with two local churches, Broadhaven Baptist Church and Penuel Church, Roch in putting on a day camp to reach out to children and young people. This partnership also enabled us to provide the camp for free and to reach out to more children.
The children came along at lunch time, completely kitted out for all weather eventualities. They loved hearing the stories from Diary of a Disciple read and acted out by some of the youth who had come along to help as young leaders. We then headed off and squelched, in the mud, our way down through to the woods, to an open area that had been cleared specifically for forestry school and for this type of event.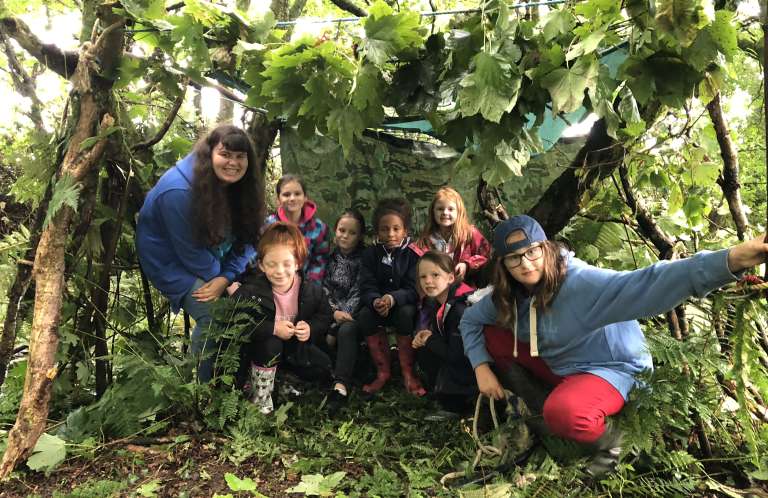 The volunteer leaders worked so hard in providing fun activities. This included buying the kids a bug hunting kit to go investigating under rocks and logs for exciting creepy crawlies, and treasure hunting for specific leaves that would be used later on in another task. They were then given the opportunity in teams to build a den and work together to create the best shelter.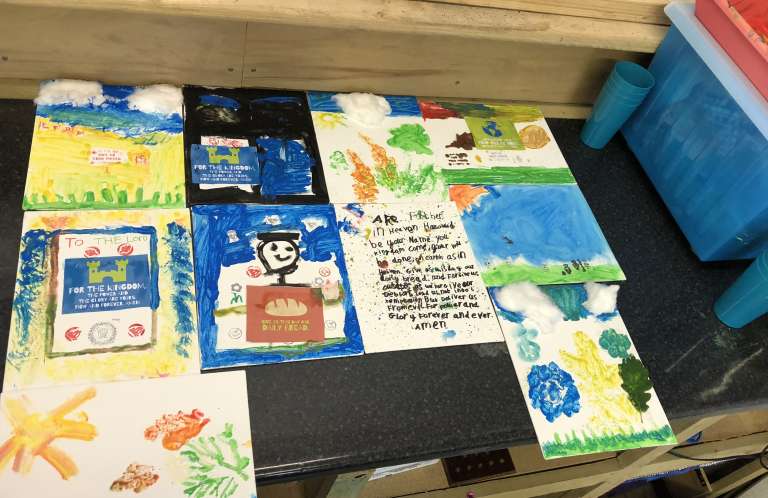 The rest of the time was spent playing games in the sports cage and creating pieces of art work with the items that they had collected earlier encouraging them to remember the story that they had heard at the beginning of the session.
As the children left at 5.00pm, and the youth started descending upon us, we quickly realised that it might have been a good idea to have put a bit of a break in between to the two events!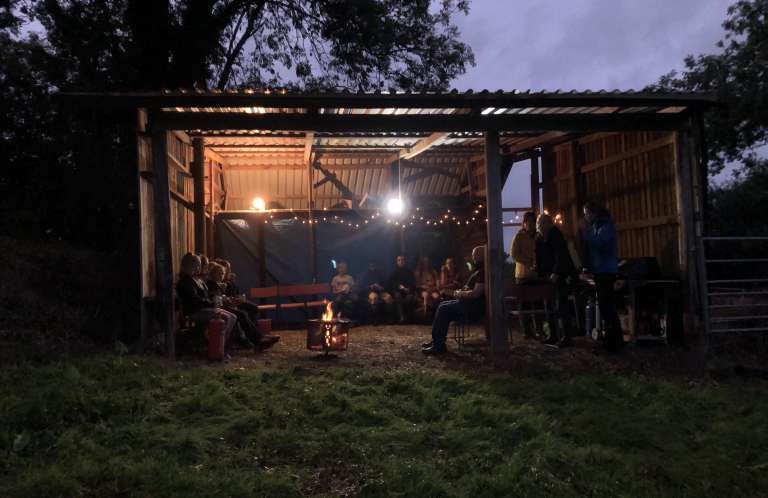 The youth event consisted of five challenges which were spread out across the woods. They were told the task and given 20 minutes to complete the set task. The leaders and helpers were not allowed to give any tips or help, which was quite a challenge in itself! It was brilliant to see them planning, working together as a team and just having a lot of fun doing it. By the end of the challenges the rain had arrived and the mud had doubled but it didn't dampen the fun or the enjoyment of the event.
They finished off in one of the barns where there was a lovely warm fire pit and some hot food awaiting them. As they ate, one of the Scripture Union Lesotho team, who was working with Scripture Union Cymru, shared his testimony and challenged the young people on where they stood with Jesus.