What makes this sports ministry project unique is the focus on inspiring and encouraging children and young people to root their identity in the God who made us.
The sports ministry in Kings Cross was started by Alex Shoderu, a Scripure Union youth worker with a real passion for sharing the good news of Jesus with unreached children and young people.
"It is a privilege to be involved in the Kings Cross project. There are many young people growing up in hopeless situations. Yet bringing the love of Jesus to the heart of the community, through sport, is making a difference to the lives of children and young people in the area." Alex
Alex grew up on an estate in the area and knows the local community and the issues it faces, meaning he is able to engage with children and young people there in a real and authentic way.
Challenging hopelessness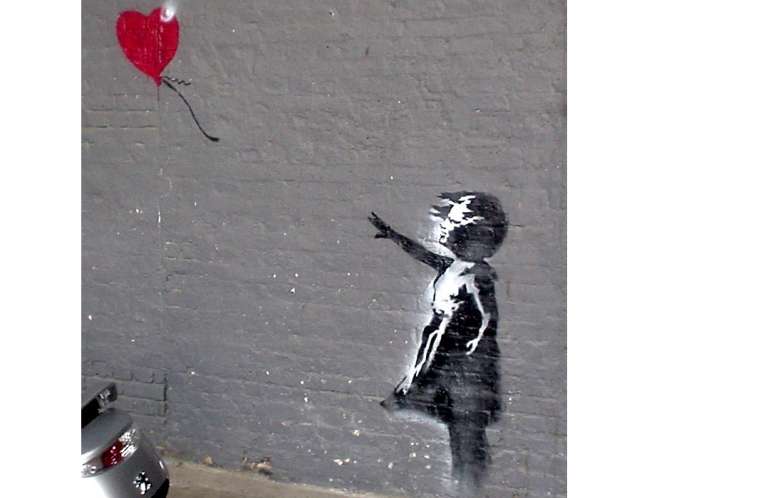 Alex's sports ministry project is providing a new narrative to the destructive one that emerges when local children witness the increasing affluence of parts of Kings Cross at it becomes gentrified, while at the same time seeing no way for them to attain such material wealth and status.
'I look at all the new apartments a few streets down the road and I feel angry that I will never be able to afford to live in a place like that. 

My grades are no good so I will probably end up working at supermarket or something and never earning enough money. Deep down I know my life is for nothing."  Teddy

 
Kings Cross has 48.6% of children living in child poverty and 15% of residents have a diagnosis of anxiety or depression. Camden Council 2015
Changing the story
Through a wide range of sports activities, group discussions and events, this project begins to engage with these children and young people in ways and locations that don't alienate them.
This in turn allows the introduction of another narrative, another set of guiding principles that aren't about money and worldly status. Instead children and young people can begin to learn that they have innate worth in God's eyes. This begins to give young people hope for their future and it enables them to build up their confidence and self-esteem.
But, most importantly, it helps them to understand that God loves them and it shows them how to develop a value system that is driven by discovering God's best for their lives and not by the desire to acquire material possessions or status.
What's unique about this sports ministry project?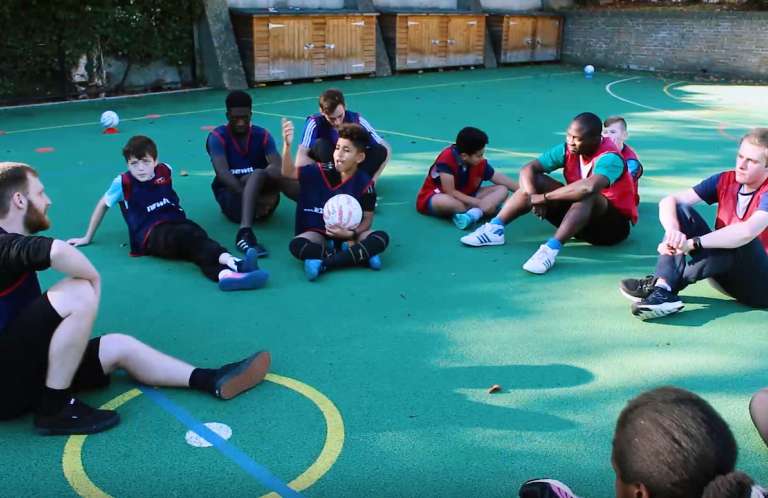 What makes this sports ministry project unique is the focus on inspiring and encouraging children and young people to root their identity in the God who made us; because we know that when we don't have a deep connection to the person who made us there is likely to be a big hole in our lives, a hole that we fill with things other than God.
Through all its events and activities, this sports ministry aims to give local children and young people a new framework for their lives, a framework that has a loving, generous and giving God at the centre.
What's different about Christian youth work is that God can be there for them for the rest of their lives. And, what makes it even more effective and unique is not just what we do but the fact that it can be bathed in lots of prayer.  Alex                                                         
See for yourself the difference this project is making
Meet Alex and some of the children and young people he is working alongside...
Join The 95 Campaign
With an estimated 95% of children and young people in England and Wales not in church, it's becoming increasingly important to step out of our churches to meet children where they are. How else will they hear the good news of Jesus? Join The 95 Campaign and be part of a movement to reach 'the 95'.
Details
Depression

,

Independance

,

Poverty

,

Relationships

,

Self Image
What your support enables