Your faithful support enables us to look at mission in the long term and develop the youth and children's workers of the future.
Josh, Matt and Ydson are on sports ministry placements with SU in partnership with SWYM (South West Youth Ministries), as well as studying theology. We caught up with them to find out what they've been up to in this somewhat unusual year!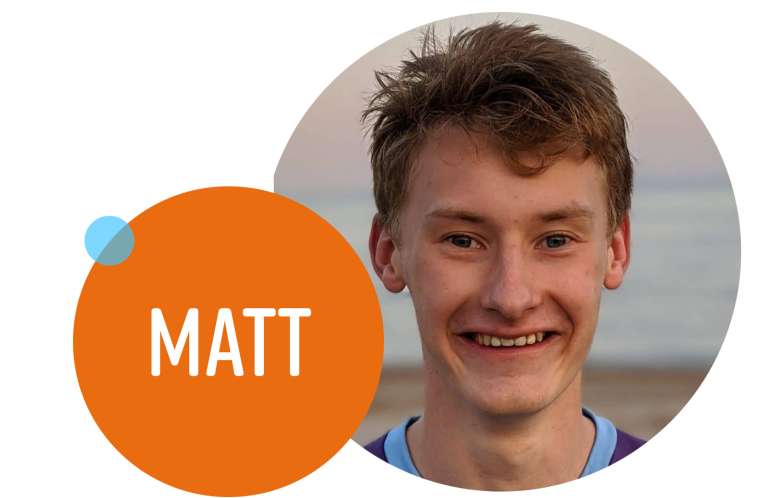 Two years ago, with the help of an SU Good News Fund grant, a Bristol church set up a basketball club to build connections with the 95. Matt and Ydson have been helping to run it.
Matt says, 'We coach young people in basketball skills and have team talks where we discuss health and wellbeing, Christian spirituality and what that looks like in the world today. In time, we'll also invite them to Christian residentials where they can explore faith. Sport is a great way to connect with young people, especially those who don't fit conventions, and to discover that God values and loves them.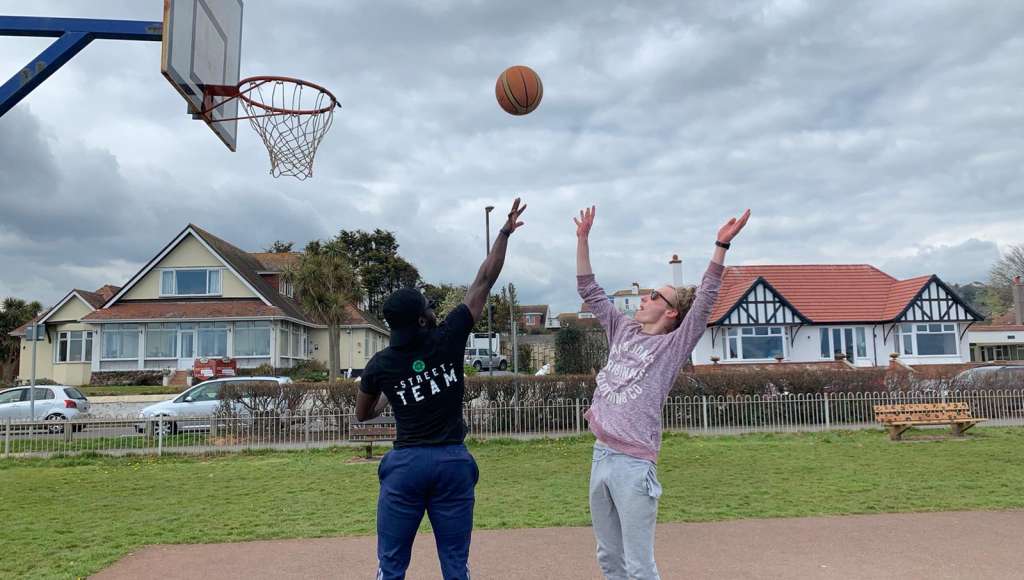 Because the Bristol churches weren't ready to return to face-to-face youth work, Matt and Ydson were seconded to Glo Church in Torbay, which is where SU Mission Enabler Toby Chant and our third trainee, Josh, are based. Glo Church operates out of a retail unit in central Paignton. During lockdowns, the team has been refurbishing it to create a centre with café, office, recording studio and hall.
Rekindling relationships
 Toby says, 'The lockdown interrupted the relationships Glo Church had been building with local youngsters. So when restrictions lifted, Matt, Ydson and Josh did a week of outdoor sports sessions with local teenagers, inviting them back to the church café for a meal afterwards. It really helped rekindle those relationships. Now many of those young people are dropping into our café on a Friday afternoon or evening.' Josh says, 'We play sport with them, sometimes I do some DJ'ing, or we just hang out and chat.'
Sport is a great way to connect, especially with those who don't fit conventions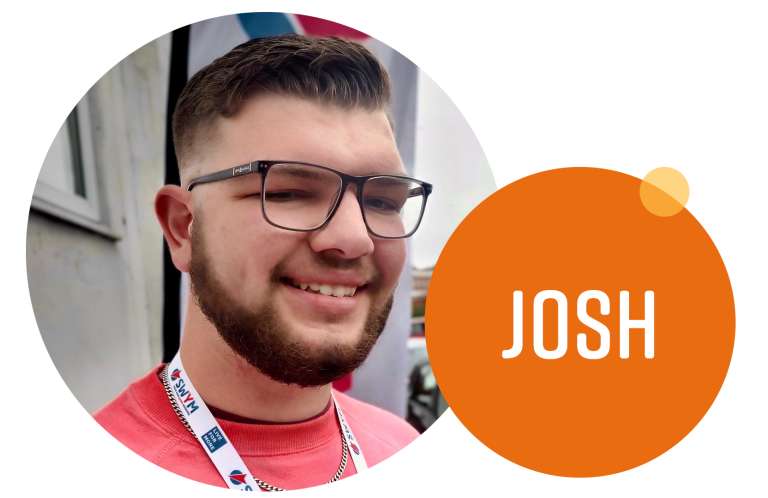 Josh has also been helping a church in a local village to build relationships with local children and young people ahead of them employing a youth worker. The three trainees have also helped launch an exciting beach project which Glo Church staff and volunteers will operate from April to October each year. It's a selfsustaining social enterprise designed to make the church visible and reach non-church children and young people in their space. 'We rent out paddle boards,' says Ydson. 'Just being here and mentioning that this is a church project tends to spike some interest – people are like "The church does this? And the funds go towards working with young people in your local area? Wow!"
"When you're present, a bit courageous and creative, it's amazing the opportunities that come."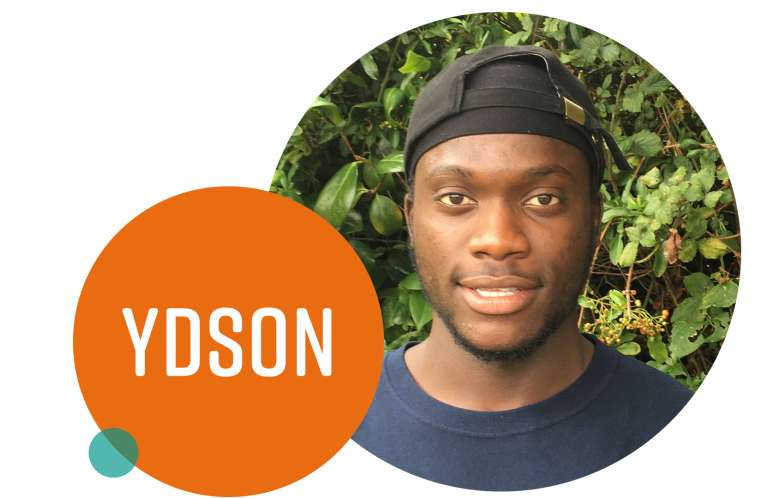 The three trainees have discovered more about themselves too. Josh says, 'I've learned how important it is to plan, and to ask for help. I've also learned to pray before making big decisions!'
Ydson says, 'I've learned not to knock something till you've tried it. And to do the best that you can with what's been given to you, like the parable of the talents.'
Matt says, 'I've learned how great it is to be part of a team – SU's Margaret Lilley has been brilliant at challenging me and helping me develop. And I've learned that my way isn't necessarily God's way. I was adamant I didn't want to do youth work, but look at me now!' 
Investing in the future
At SU, we believe it's so important to invest in the leaders of the future, like Matt, Ydson and Josh.
If you are able to give a gift and help us to commit to that investment, please visit su.org.uk/donate and don't forget to take a look at our prayers.
Connecting You (CTA)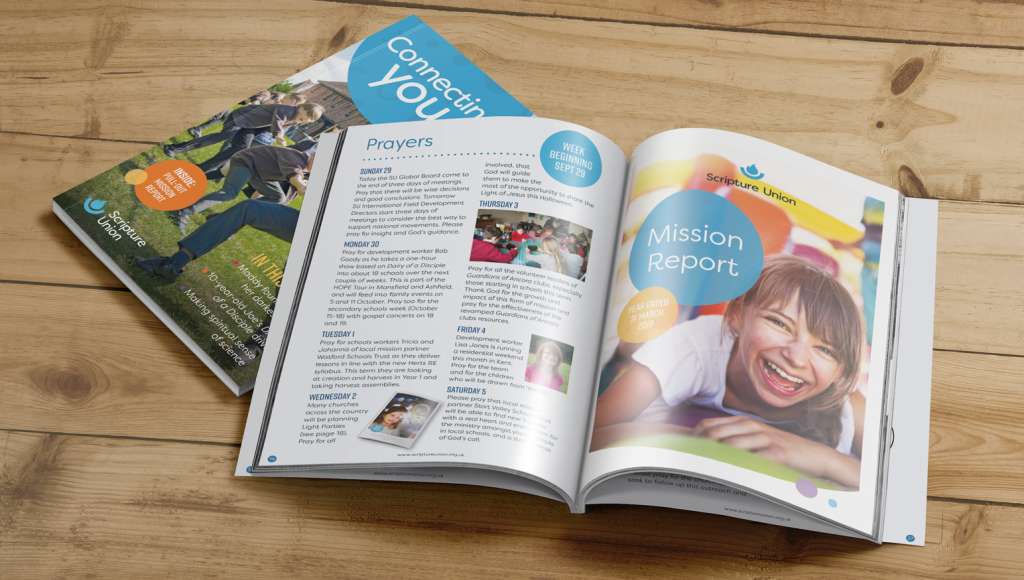 Read more Connecting You stories
This story was featured in our supporter magazine, Connecting You. Subscribe to the print or digital edition for free, and keep up to date with what God's doing through Scripture Union.