Can you help support us this year to enable a new generation of children and young people to find a vibrant, personal faith in Jesus like James did?
James first went to Perranporth when he was three, attending every year for the next seven years. He enjoyed the mission each year but during that time hadn't discovered the joy of having Christ in his life.
His life then took a turn. He suffered with mental health issues and started using drink and drugs as a means of escape. Going to the mission became something that he didn't want to do, as he felt very disconnected from all that it stood for. A few years later and a chance encounter with the mission leader in a local restaurant changed everything...
"The Holy Spirit started to work powerfully in my heart"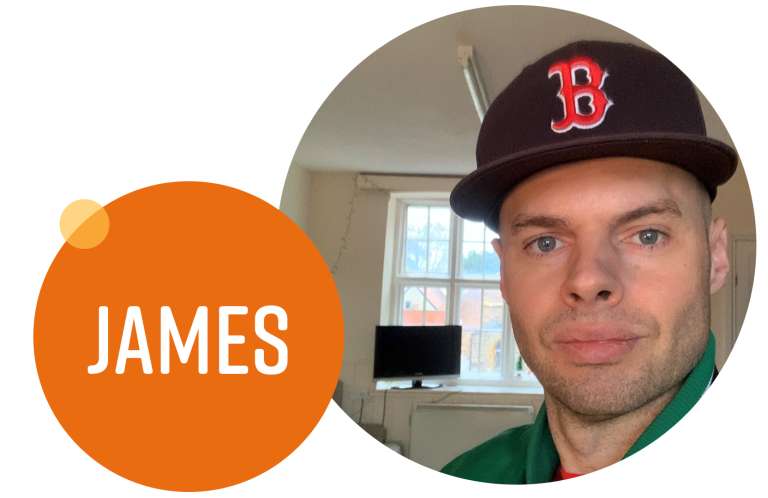 'I was 15 and he invited me to come along to the mission again, his personal invite struck such a cord. I remembered the kindness of the team in my childhood, and I remembered that somehow there was always something different about the leaders, so I resolved I would take up the invitation and return.
It was here that I had my 'born again' moment.
The Holy Spirit started to work powerfully in my heart, and it was the start of the healing process for my life and the challenges that I had faced. What happened here was nothing short of miraculous.'
We still get excited at SU when we here of stories like James. It is so wonderful to hear how lives have been transformed, yet James' story doesn't end here. Like many others who are part of the 95, this is just the start of his journey. James is now a church leader, 'feeling fulfilled and pastoring God's people.'
Jesus called out to them, "Come, follow me, and I will show you how to fish for people!" And they left their nets at once and followed him." Mark 1:17
Your support makes a difference!
God continues to work in people's lives through our holidays, missions and events!
Each year lives are transformed, leaders are raised up as we create opportunities for children and young people to explore the Bible, respond to Jesus and grow in faith.
Now that we are living without the restrictions of Covid, we have planned a full programme of holidays and events this Summer, maximising opportunities to reach out to children and young people across England and Wales, who don't go to church.
Will you give a gift this year and help give children and young people 'the best week of their lives' this summer?