Every Wednesday after-school PSALMS run 'PSALMSY football' (named by the young People) at Stonehouse Sports Centre. Each week 14-18 boys aged between 11-16 turn up ready for a kick-around with friends and a chance at half-time to eat Hobnobs and hear about how God loves them and how the Christian faith is relevant to them today.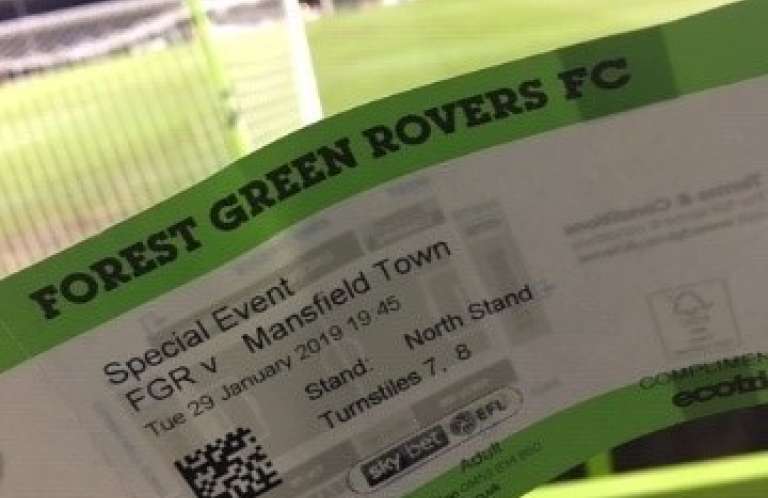 Just before Christmas, Scripture Union Local Mission Partner, PSALMS were offered some free tickets to take a group of young people to a Forest Green Rovers home game, their local professional football club based in Nailsworth.  PSALMS hadn't taken the PSALMSY football group on trips before, but really wanted to bless these boys and to build relationships with them and also trust with their parents.
On Tuesday 29th January, despite threats of snow, 13 boys and three leaders made the trip to Nailsworth, most layered up to look like Michelin men!  The atmosphere was incredible and the boys were a credit to themselves, their families and PSALMS.
Despite an early goal from the opposition and freezing toes the group weren't disheartened and the mass of chips eaten at half-time warmed us all up again! An early second half goal led to much excitement and suddenly we were game on and chants of 'come on you Rovers' echoed around the stadium! Sadly the game ended 1-1 but the boys, and leaders, had a great evening and asked when we could do something like that again.
For PSALMS, these sorts of groups are a great way of building relationships and starting to introduce the Christian faith in a relevant and engaging way, whilst also showing that Christians can enjoy football too!
The biggest challenge is encouraging the boys to take steps of faith or to attend one of our residentials. The hope is that through prayer, introducing trips like this and involving them as young leaders in May half-term sports camp, we may see this come to be!