"Thank you so much for the party tonight, it was so much fun. My boys loved it, as did I! You were all fabulous, enthusiastic and made it a fantastic party! Those glow in the dark games were excellent, the lamp is glowing in my lounge and the food was spot on! It was so great to spend the evening with others celebrating light! Thank you for all your time and effort, my two boys were hugely blessed by it!"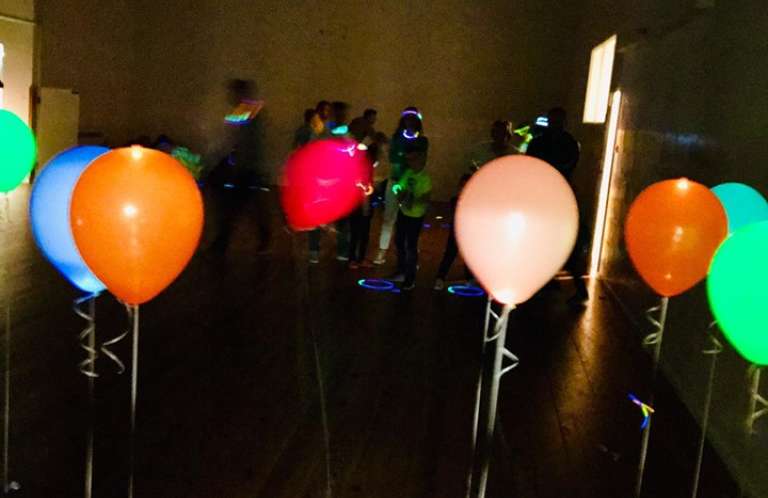 Halloween gave us the chance to use the 'Light Party Pack' resource, and encourage churches to do the same, to share the light of Jesus. Mike engaged in a town-wide Light Party in Llanelli where all the churches came together to put on a family-friendly event. 214 people attend and heard a clear message about Jesus and a clear call to follow him. Around 100 people came along to the Light Party that was held in Matt's church in Dinas Powys. Both parents and children were clearly impacted by the event and the message that was shared as the team have received some amazing feedback from parents about conversations that have been had at home after the event itself.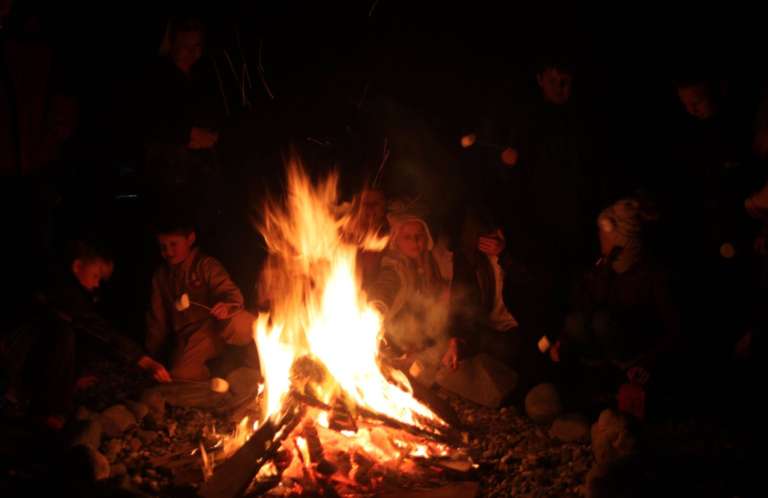 John, Helen and Rachel helped to co-ordinate and work alongside two churches in Criccieth on a Lantern Trail around the town, with food, games, a gospel message and finished with a bonfire on the beach.
It's been brilliant to hear since that children and young people who attended these events have put their trust and faith in Jesus as their Saviour.
There were many other Light Parties across Wales that we didn't attend but they have contacted us with great feedback from the event. We thought that we'd share one of these stories with you from Gareth Williams who works for St John's Methodist Church, Conwy.
'This was the first time we have ever run a Light Party although we have been involved in ones before. Being half-term week, it seemed a natural event to offer, and we joined with our friends at St Mary's (Church in Wales) to co-host, promoted as a 'Gobaith Conwy' event following the success of our summer mission. This was a families or all-age event.
The plan involved starting with a half-hour of games, songs, talk and reflective prayer followed by a craft time making lanterns, all taking place at St John's Methodist church. We then went on a lantern trail through the grounds of St Mary's church where families were given the option of completing a memory verse challenge. We finished off with the coaster-making craft, hot chocolate and cookies and each child present was given a party bag including sweets and a 'Who is the Light' booklet. The event was offered completely free of charge.
In all we had 22 families who joined us for the party. These were from a wide spectrum, some connected with other churches in the area, some from our own congregations, still others from the local community (local school, our toddler groups etc). At a guess perhaps 6-8 of those families would represent the '95' that SU are committed to reaching, families that have little or no real connection with a faith community.
A positive event which made a big impact with those who came, and complemented work our ongoing with a number of unchurched families. Many thanks for the support and the availability of good resources to call upon.'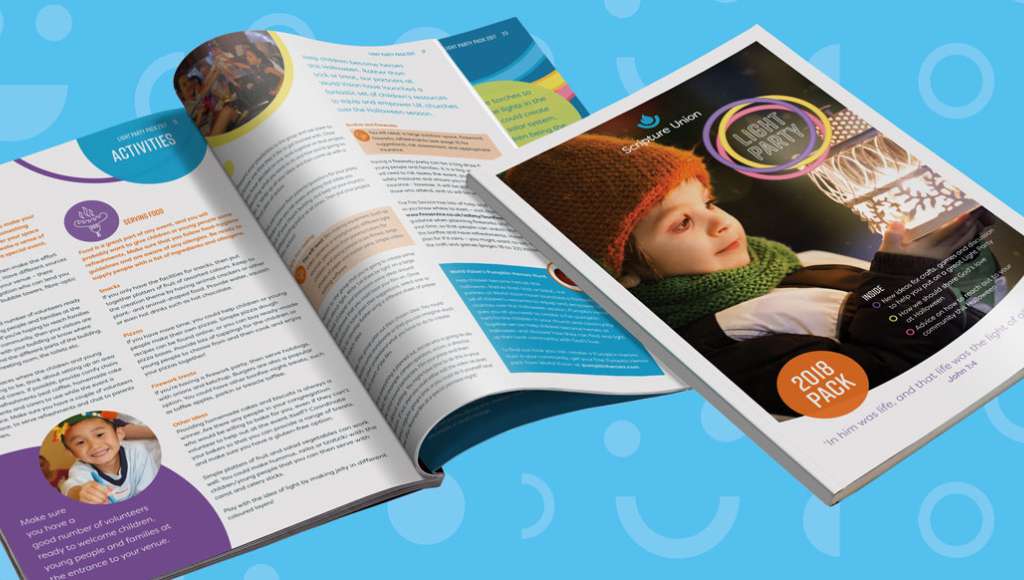 Find out more about Light Parties
Interested in running your own Light Party? Find out more about our free resources…