115 Young people hear the good news of Jesus and have an incredible evening as SOLID Festival goes on tour
SOLID is a huge youth festival that runs each year in Essex. Last July over 650 children, young people and their leaders joined us for the weekend festival. For the past year Scripture Union has partnered with others to take SOLID 'on tour'. On tour creates a fantastic opportunity to take all the elements of SOLID and condense them into a one night event that is accessible for even more young people.
This year Scripture Union partnered with The MegaCentre to bring this incredible event to Rayleigh, Essex. With Lazer tag, organised sports, a silent disco, bouncy castle, café, football cage and chill-out zone there was plenty on offer. During the evening there were live music performances from JVessel, a young Christian artist, who brought some great songs and a high energy atmosphere. 
"There was so much to do. my favourite was all the sports and attacking the leaders with dodgeballs"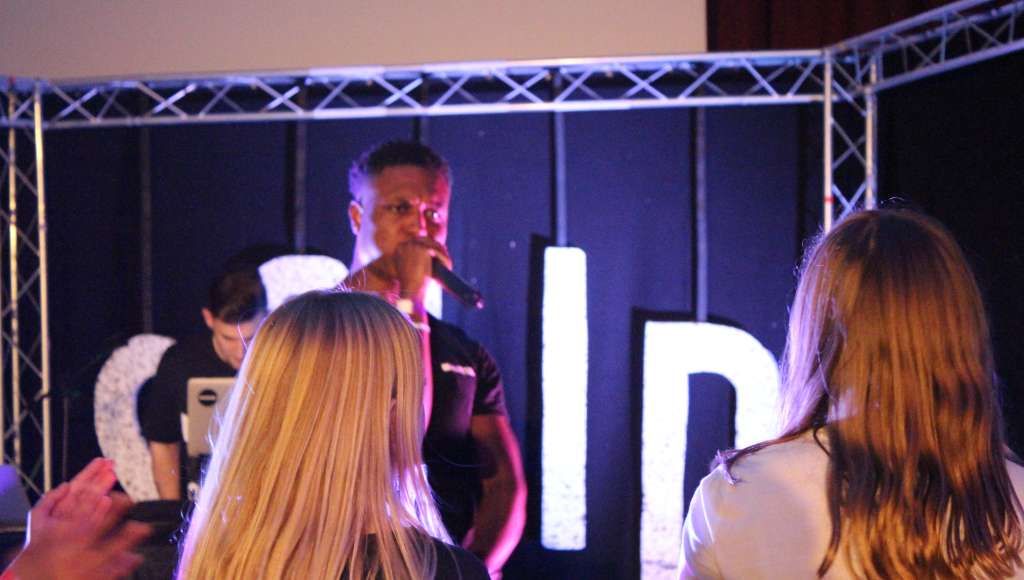 "I can't believe I got to see JVessel live! I love his music!"
115 attended the event and everyone had a wonderful time exploring the different zones and activities. It was great to see friendships forming between youth groups and the family atmosphere meant that no one was left out. 
During the night Ben, from Scripture Union, gave a short talk centred on building your house on the rock (Matthew 7). Society encourages us to build our lives on reputation, material possessions and friendships. These foundations are like sand, building our life on these things can look great on the surface but have great instability. The good news of Jesus is that by following Him we can have true meaning, purpose and stability in life. Although it isn't easy, following Jesus is like building our lives on rock. 
Ben allowed space for a response and invited the young people to raise a hand if they wanted to build their lives on Jesus. 32 people bravely raised their hands and responded. They had courage to say "yes!" to Jesus in front of their peers and other youth leaders.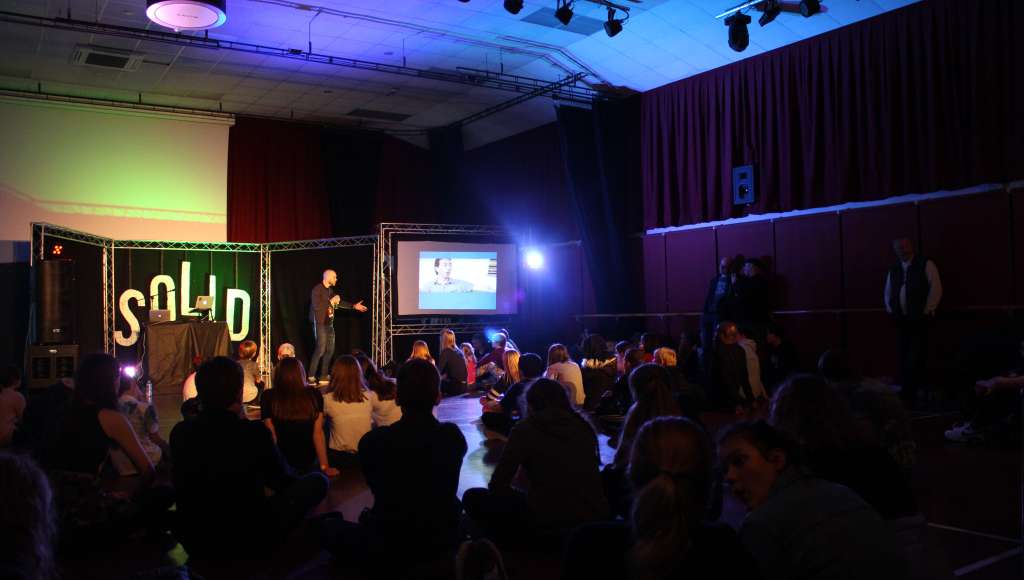 Please do pray for the young people that responded. Please do pray for the young lives that have been impacted from this event. The impact of an event like this is always greater than we know. 
"Thank you so much for the event. Our young people had an incredible time and we will be back for the festival in the summer!"
Could Scripture Union help you reach out to children and young people that do not know Jesus yet? Please do contact our team.
Contact the south east team