Summer Salt is part of our exciting pop-up mission initiative – a great way for churches to go to the heart of their communities and engage children, young people and families
As part of our 150th anniversary, we are aiming to run 150 new mission events across England and Wales. One fantastic mission initiative we've trialled is 'pop-up' mission. Pop-up missions don't require huge teams or a vast pool of resources. They just need a small team of people (even as few as two or three) who are willing to take the good news of Jesus into their community in a fun and engaging way!
Helen Franklin from the Wales team has pioneered Summer Salt. She told us, 'When I moved to Wales I quickly realised that for something to work across Wales it needed to work in a context when the team was just two old ladies. That is the beauty of Summer Salt – it's a very simple model of mission, but one that engages the community.'
So what is Summer Salt?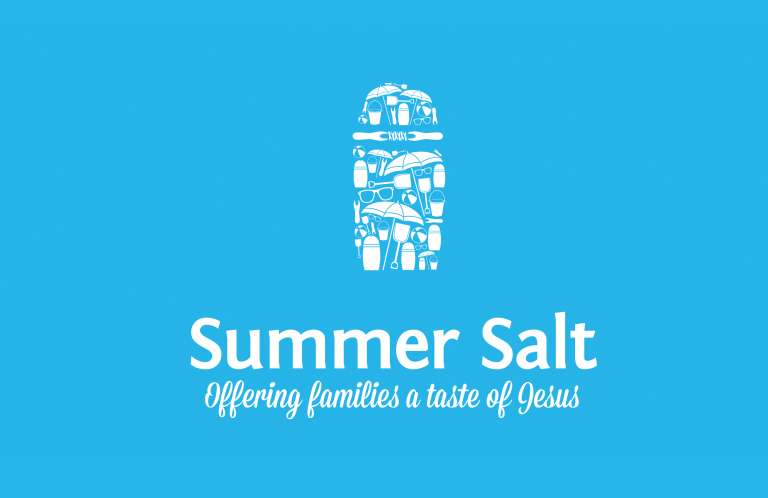 It's a low key mission run by local church in their local community – usually in a 'shared' space such as a park, MUGA (multi-use games area) or a beach.
It involves a mix of sport (volley ball and cricket are favourites), simple craft such as making gospel story bracelets (coloured beads on a string) and a Bible story.  
We have found wherever we have run Summer Salt we have engaged with people who would not normally go near a church!  It is a very simple and gentle way to help churches make contact with people in their communities, letting them know that they are there for them, and to share something of the amazing message of Jesus.
If you would like help to run Summer Salt where you are please get in touch with your local SU team, or download the leaflet below to find out how to run a Summer Salt near you.
How to run Summer Salt
If you're interested in running a Summer Salt pop-up mission, download the leaflet for more information.
Details
What your support enables
Church & Community

,

Sport