My story begins in 1877 with a young woman in her late teens called Annie Marston, living in Keswick in the North of England. Pioneering and persistent, Annie wanted to tell God's story, so she set up a girls' Sunday school
Daily Bible reading - by hand
Each Sunday they would read their Bibles. Annie found that the girls wanted to do more during the week but they found it hard going. So, week by week, by hand, Annie wrote out lists of Bible verses for them to read. The girls would read these day by day and then, the following Sunday, they would all meet and discuss what they had been reading.
Annie's idea worked so well that girls still wanted the lists of Bible passages, even when they had moved to other classes in the Sunday school – or even moved away from Keswick completely.
But that wasn't enough for Annie. She had found a way of telling God's story to the girls in her class – and she wanted others to know the story too.
Still in her teens, she pestered the Victorian gentlemen of the Children's Special Service Mission (later to become Scripture Union) to produce printed lists of Bible passages to read every day. The Honorary Secretary, Thomas Bond Bishop, replied that: 'If your scheme fails, it would have been better never to have tried it. If it succeeds, it would involve us in a great expense.'
Annie would not be put off. She kept writing until, one day, staying home from work with a sore throat, Bishop thought again – and changed his mind. 'I am bringing your suggestion to our Committee,' he wrote. 'I personally have little hope they will agree, but you may like to pray while the meeting is on.'
An answer to prayer
Annie prayed. Bishop spoke to his Committee. They agreed to print lists of Bible passages for children to read. Children's Bible reading cards were launched in 1879 for 6,000 children; by 1887 there were 328,000 children using them to hear God's story, in the UK alone. The idea spread, so that by 1889 there were 470,000 cards printed in 28 languages in many different countries. By 1893 CSSM had distributed 13 million children's leaflets in 50 languages all around the world.
Annie Marston: my hero of the faith
I love the example of Annie. She knew her idea worked – and she kept on pushing for it until she got results. Thousands – millions – have benefited because Annie's way of telling God's story has been followed, with slight variations, for over 130 years.
But times have changed. How do we 'tell God's story' for today's children? How do we 'explain the mystery of what happened long ago', as it says in Psalm 78, verse 2?
One way – a pioneering way – is through Guardians of Ancora, an amazing new way for children to meet God through the Bible and prayer – using a tablet-based app.
Guardians of Ancora is a digital game, because children spend so much of their time in the digital world. It's a game for any child in the 7–11 range, because so few are connected to a church or faith community. It's free to play, because we don't want there to be barriers to children meeting God and experiencing the Bible. And it's backed with support for adults who are in contact with the children playing, because faith thrives in community.
In some ways, we know so much more than Annie Marston did. We know about child development and learning styles; about education practice and faith formation; and theology and technology…
But we're still doing the same thing: the method is different, but Guardians of Ancora is still about passing on God's story. 'These are things we learned from our ancestors, and we will tell them to the next generation' Psalm 78:4a.
I hope Annie would smile!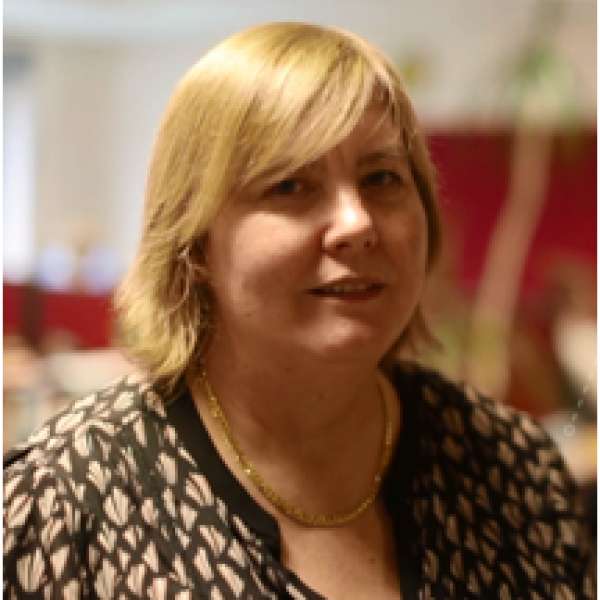 Maggie Barfield
Mission Leader for Guardians of Ancora
Guardians of Ancora is a compelling and unique digital environment for children, with faith formation and Bible engagement at its heart. Maggie is relishing the adventure of creating an innovative and immersive place-and-space where children can meet God through the Bible and prayer.