It's time for children to rediscover the Bible!
Guardians of Ancora is a world class digital game – a virtual world that children can enter; a place where the Bible comes to life.
Our vision is to see millions of children across the world engage with the Bible and discover more about Jesus.
Will you help millions of children live the incredible adventures of the Bible?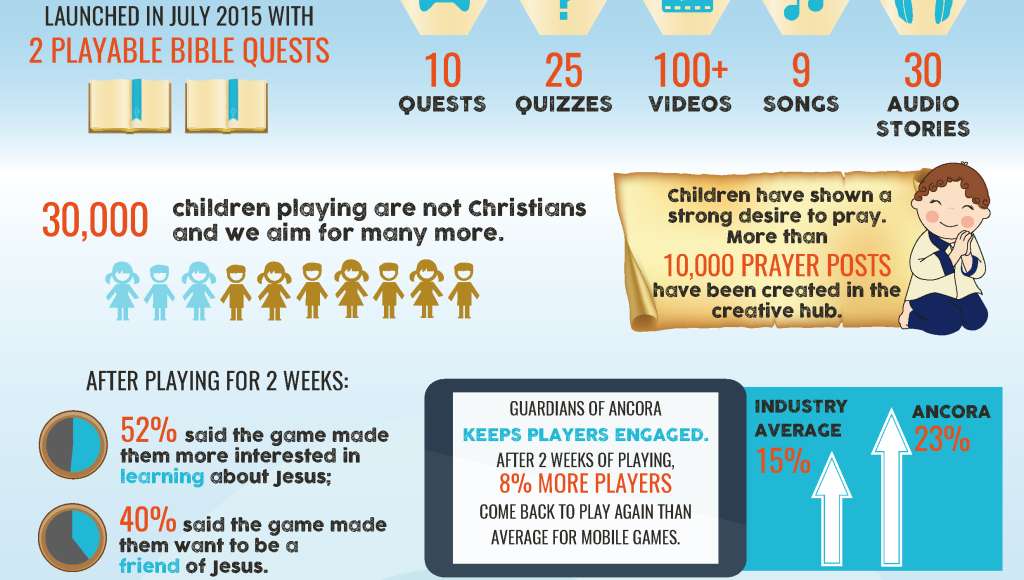 You can ensure the good news of Jesus is shared with the next generation:
You can provide more opportunities for children to dig deeper into the Bible.
You can reach the unreached by helping teachers use Guardians of Ancora.
You can help churches disciple more children through Guardians of Ancora.
You can help develop Guardians of Ancora in different language versions.