A financial gift to The 95 Campaign will help facilitate pioneering mission activity, ensuring even more young people get the chance to explore the difference Jesus can make to their lives
It's only thanks to the generosity of people like you that we're able to reach so many children and young people with the life-changing news of Jesus.
We need your help to ensure that every child has the opportunity to hear the good news of Jesus – Scroll down to give a gift today
Your gift could help teenagers like Chloe to choose life…
Chloe is now in her twenties and a Christian. But a few years ago, as one of 'the 95', she didn't know Jesus. And like so many other young people, she was searching for love and acceptance.
In her darkest hour, when she was rejected by someone she cared about deeply, she felt life was not worth living.
But a friend told her about God and urged her to cry out to him.
Watch Chloe share her story in the video below. 
In Jesus we are loved and accepted. We aren't immune to life's challenges but Jesus promises to be with us in the midst of them and to help us to get through them. It's a message that many thousands of young people desperately need to hear. But how will they know that if nobody tells them?
A gift to The 95 Campaign could help us launch a new toolbox of mental health and wellbeing resources
We're hoping to launch a new suite of mental health and wellbeing resources this autumn, to equip those who work with children and young people facing these sorts of challenges. 
Can you give a gift to help make projects like this a reality?
A gift could also help kick-start and sustain amazing projects like this...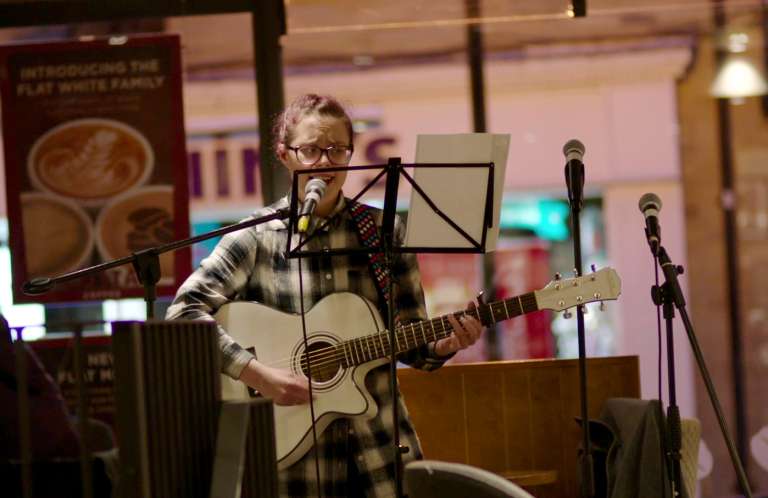 When a young man in Halifax took his own life, local churches resolved to make Jesus known to his peers. Now, young people in the area are hearing – and receiving – God's vital message of hope!
Alongside churches in Halifax, SU Development Worker Matty Hawthorne helped to set up 'Fuse'. After kicking off with a hugely successful schools mission week earlier in the year, Fuse now meets in a local Costa Cofee every few weeks. The chilled out and informal setting really appeals to the young people, and many come back regularly to hear more about Jesus and the difference he can make to the challenges they face.
Your support could enable more pioneering projects like this to happen. Scroll down to donate today.