Game Changers has now been running for a whole year. The first two events in April and May 2019 were very much about gathering a group of young people on Tyneside and building a sense of identity amongst them through fun activities. We also looked at Jesus' leadership style and began to develop skills to lead sport such as planning, refereeing and communication.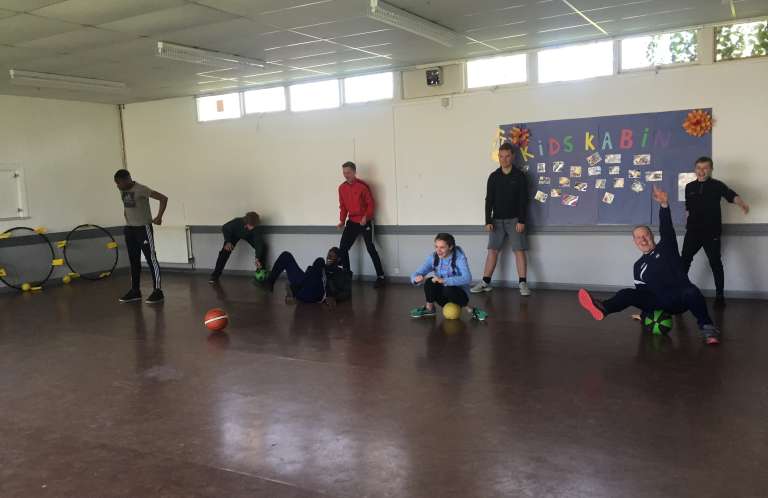 Simon Padley, a senior sports coaching lecturer, has developed 12 sessions based on 'Transformational Leadership'
Our Sports Development worker, Mark Oliver, has been adapting these sessions to suit the needs of the group of 11-16's that he has been working with in the north east. Toward the end of last year he focused on the first two of these sessions - 'What is Leadership?' and 'Listening Skills'. Then in February this year they moved on to the next two sessions - Empathy and Healing. The young people have done really well applying these leadership principles across a range of fun games, activities and Bible-based discussions.
In the 2019 summer holidays four of the Game Changers, including two young people on the fringes of church who attend an Ambassadors Football session in Highfield, acted as team captains at Tri-Sport, a holiday programme hosted by St Mark's Methodist Church in Gateshead. This was a very successful model of providing practical leadership opportunities for the young people, especially considering the lack of previous training they undertook. It also exposed the young people to hearing the Gospel in a very clear way at the event.
In the Christmas holidays, as a means of keeping in touch with the group, a tour of St James' Park, home of Newcastle United was organised and then they enjoyed waffles and ice cream together. 
Plans for the group in 2020 include assisting St Mark's again with their Tri-Sport camp and continuing to cover more of the Leadership topics during every school holiday - these plans have obviously been put on hold for now and we are maintaining contact with the families via email.
New for 2020 is the development of a senior Game Changers group for 16-25's who we plan to train in accredited qualifications and equip them to serve local churches in using sport as part of their mission. This too is on hold for now whilst we look at new ways of getting to know the group.