Lifepath Ponteland is a Scripture Union initiative in which Year 4 pupils have the opportunity to explore the Christian faith through the 'lifepath' of a well known Christian from history with a link to their location. This event can be used as a springboard to encourage them to reflect on their own 'lifepath'.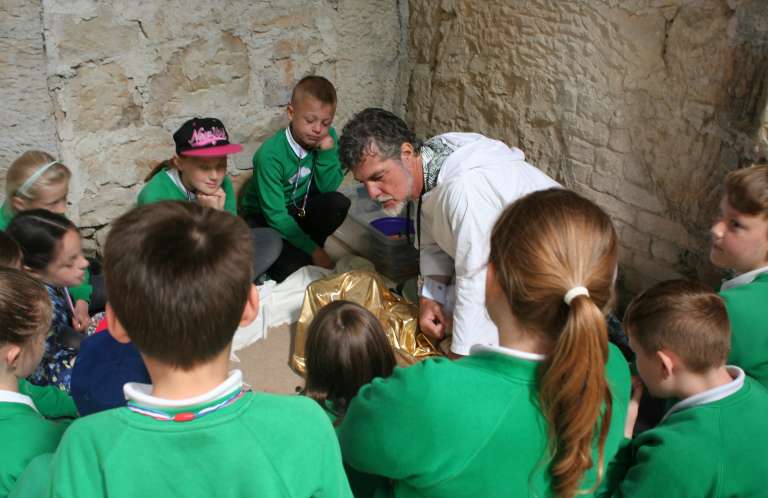 Lifepath Ponteland allows Year 4 pupils to explore the Christian faith in a fun and interactive way. It takes place at churches in the heart of Ponteland. The children are introduced to the Lifepath of local North East Saints such as Aidan, Cuthbert and Oswald. The children learn how these remarkable men lived and how their lives and faith impacted the county and the country as a whole.
There are opportunities for volunteers to act as Pilgrim Guides. The guides lead a group of about 12 children through the activities building a positive relationship with them and their teachers. Other volunteers are needed to run high quality workshops which may include arts and crafts, singing, prayer and other activities.
As Lifepath takes place during school hours it's a great opportunity for volunteers of all ages to get involved.
Would you like to get involved?
For more information about the event and the application form please click below.