We recently had the pleasure and privilege of welcoming His Royal Highness Prince Edward, Earl of Wessex, to officially open our new national office, Trinity House, in Milton Keynes
It's not every day that a member of the royal family joins you at work. But that's exactly what happened when His Royal Highness Prince Edward joined SU staff, volunteers and some young people involved in SU activities to officially open the new SU national office and to launch The 95 Campaign.
During his visit, the Prince heard all about what our mission to share Jesus with the next generation entails, and was interested to explore resources like Guardians of Ancora and Diary of a Disciple. He also enjoyed hearing about our exciting face-to-face ministries like Lifepath.
It was a pleasure to welcome His Royal Highness and to hear him praise the work of the movement so highly. It certainly is a day that won't be forgotten for quite some time by all those in attendance. 'He loved meeting our staff and some of the teenagers we work with.' comments our national director, Tim Hastie-Smith. 'We were encouraged that he left excited by SU's great vision for the future.'
"I'm delighted that the move has been a really positive one for what you're trying to do, and to help you to go out there to try and spread this story to many more young people. I wish you the best of luck. Not just in celebrating this 150th anniversary, but also in the challenge you've got to try and reach that 95 percent." HRH Prince Edward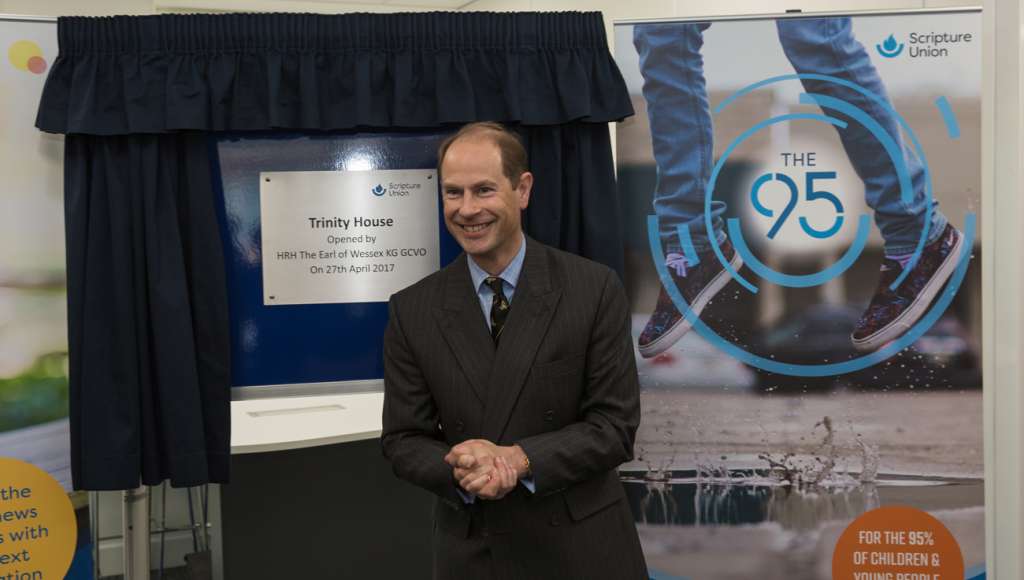 Read Connecting You
This story originally featured in our supporter and prayer magazine, Connecting You. To read more Connecting You stories, to pray for the work of Scripture Union using Connecting You's daily prayer pointers or to request to receive Connecting You each time it is published, visit our Connecting You page.
Details
Connecting You June – August 2017

,

Connecting You