Many children across England and Wales won't be looking forward to Christmas this year.
But you can help give a child the greatest gift of all!
Our beautiful new Christmas book, God Became Like Me will show children how much they mean to God. It features stunning line illustrations children can colour in while they ponder the words.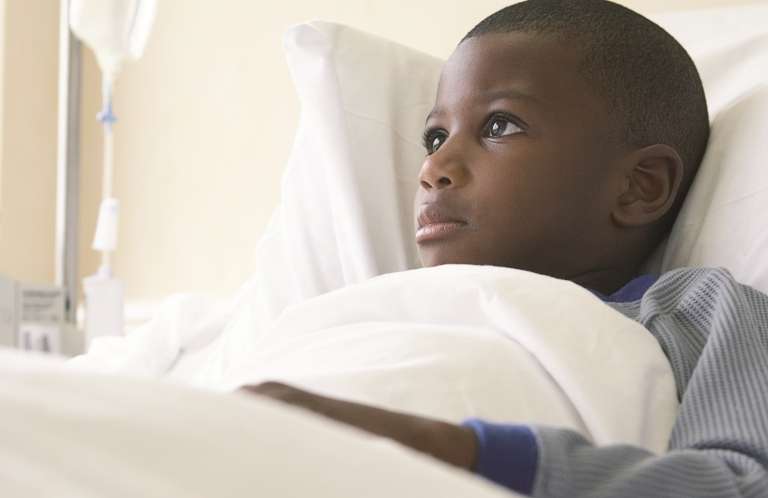 Archie* unfortunately had to spend last Christmas in hospital. Archie did not want to be in hospital at Christmas time he wanted to be at home taking part in his school nativity play, enjoying the excitement of Christmas preparations with his friends and wrapping presents with his family.
His mum and dad were disappointed too although the main thing was for him to get better. They all knew that. But still.
To children like Archie who are in hospital at Christmas, it means such a lot that people he has never even met care enough to send him a Christmas book reassuring him that God loves him very much and that the message of the Christmas story speaks as clearly in a hospital ward as it does in the outside world. He is not left out and he has not been forgotten.
*name changed
You have some great God-given opportunities to share the real meaning of Christmas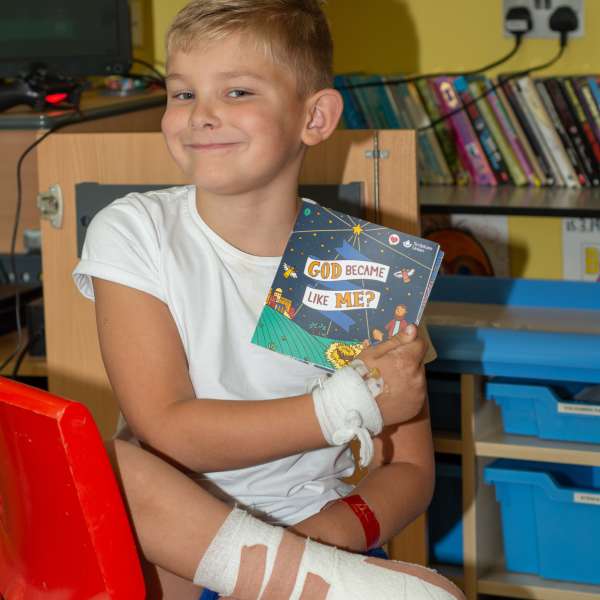 Bringing joy and hope to children on hospital wards
You can ensure children who are poorly in hospital, receive a copy of God Became Like Me?.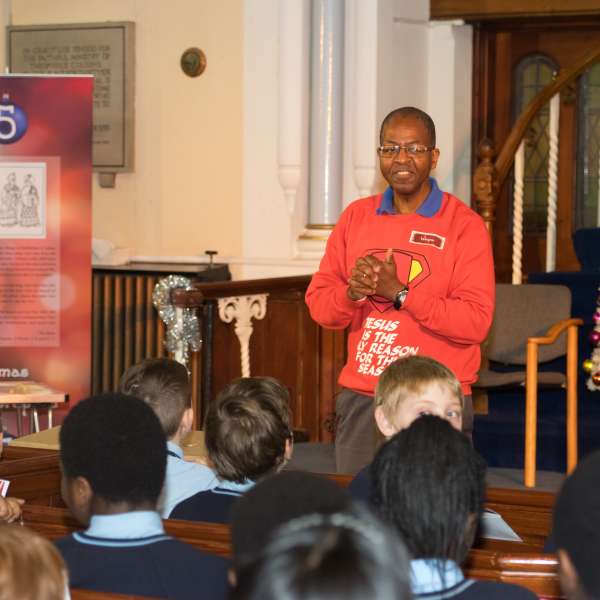 Sharing Jesus with thousands of children through Christmas Presentations
Our local partners and regional teams will be putting on presentations in local schools and churches, sharing the Christmas story in relevant ways with thousands of schoolchildren across England and Wales.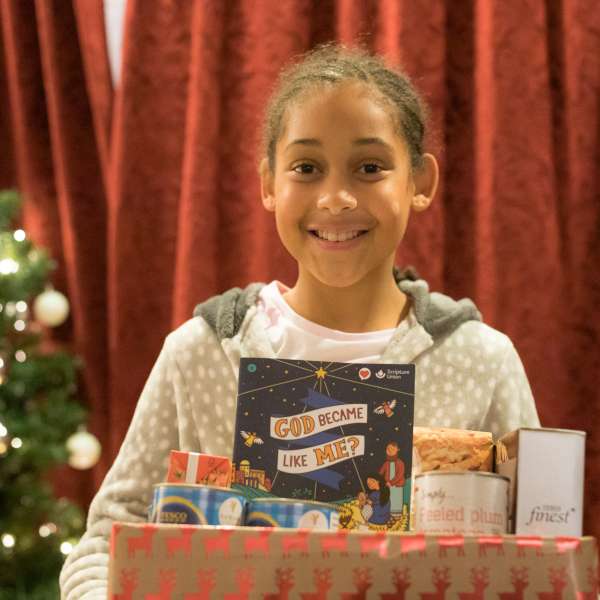 Reaching children through local food banks
You can ensure children receive a copy of God Became Like Me? through a local food bank.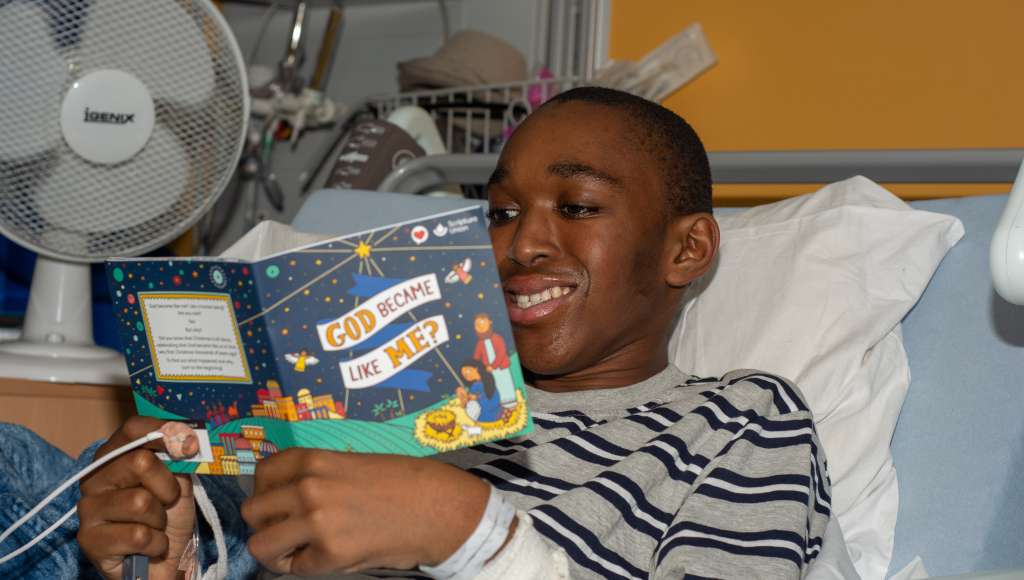 On behalf of the chaplaincy at the Evelina London Children's Hospital, thank you so much to the Scripture Union and its supporters who enable us to share the good news of Jesus' birth with families in our hospital. (Hospital Chaplain)