Jesus Died For Me? is a poetic retelling of why Jesus died, how he rose from the dead and how he did it all for us. It features stunning line illustrations for children to colour in while reflecting on the words.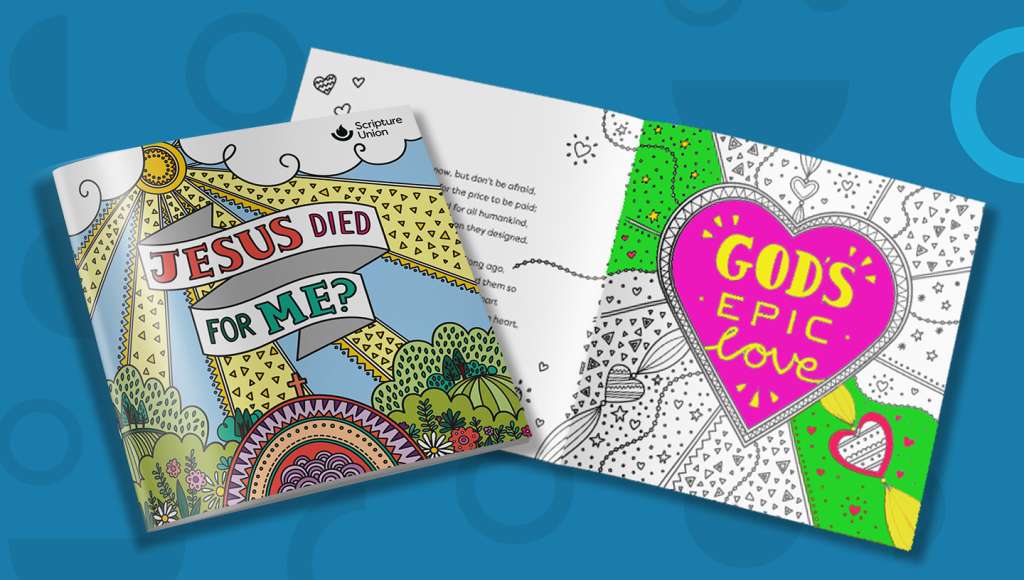 Share the Easter story
Available in packs of ten, these beautiful little books are ideal for sharing the good news of Jesus with children in your family, your community, at your local school or attending your Easter events. It is the perfect gift to let children know just how much God loves and cares for them.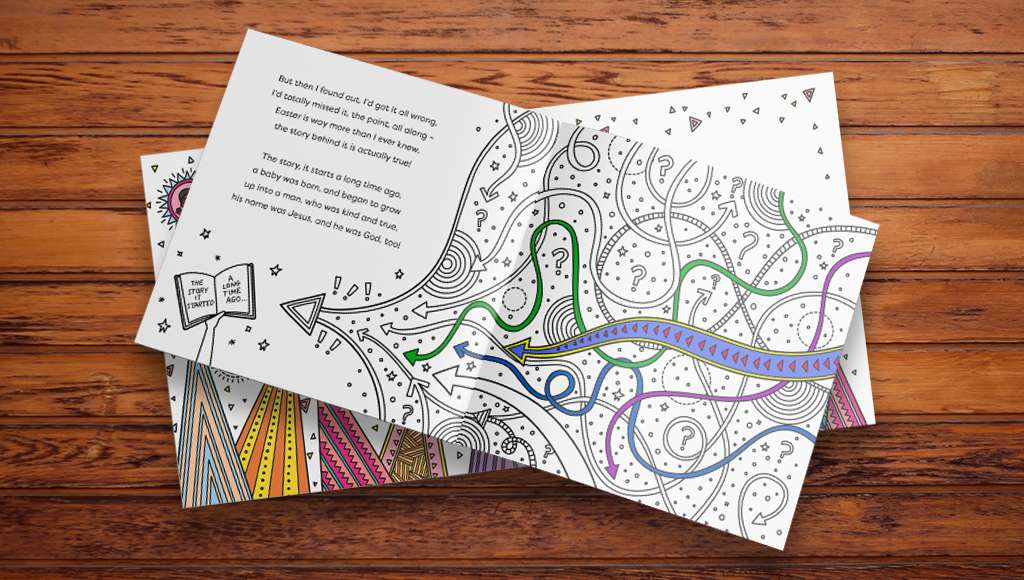 Beautifully Illustrated and includes pages children can colour in
Jesus Died For Me? features pages children can colour in. These pages contain positive messages for them to reflect on as they fill them with vibrant colours, bringing those messages to life in their own unique way. Messages that tell them that they are loved and important to God.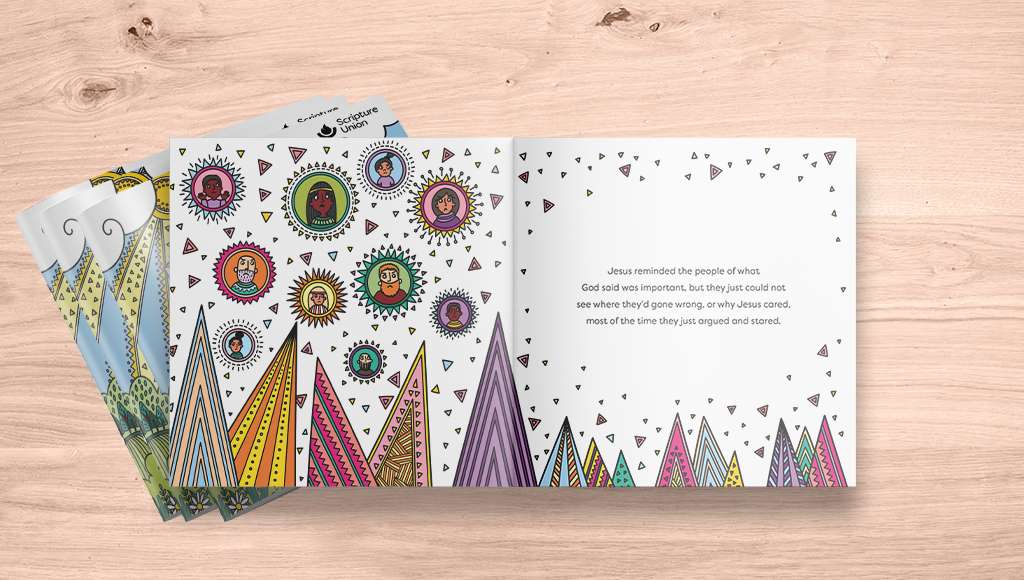 Get copies of Jesus Died For Me?
Jesus Died For Me? Is just £7.50 for a pack of ten and are a perfect Easter gift for children.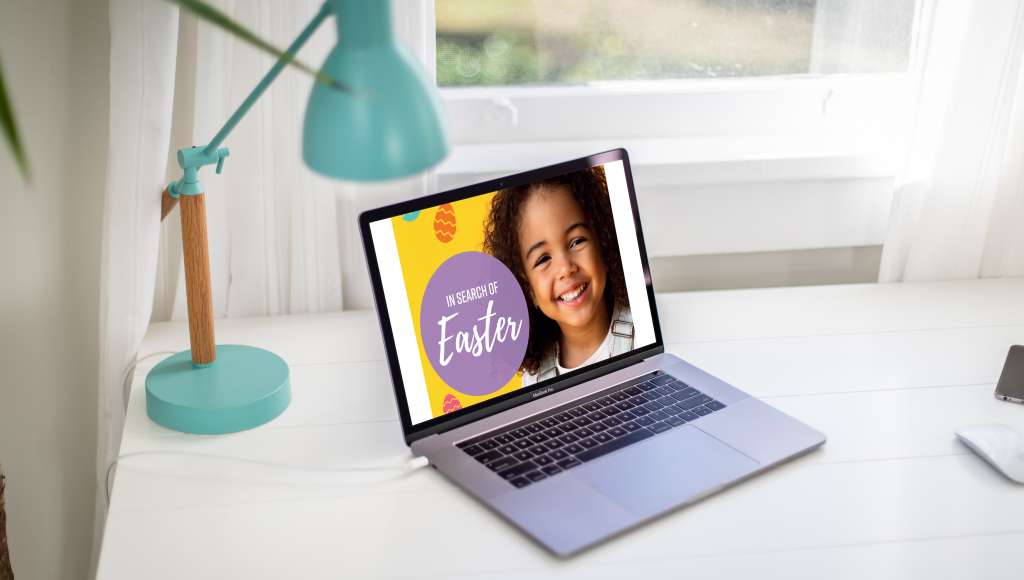 Create an Easter trail for your community
In Search of Easter is a free trail-based treasure hunt for children and families, using a series of videos and activities to encourage conversation and help crack a code. You could leave copies of Jesus Died For Me? at the end of the trail for the children in your community.