Seven hours in a car, twelve hours on a plane and then another six hours in another car, a very tired team; Matt, Rachel, Eleri, Gruff and Mia, arrived in Lesotho for the first Frontline mission trip.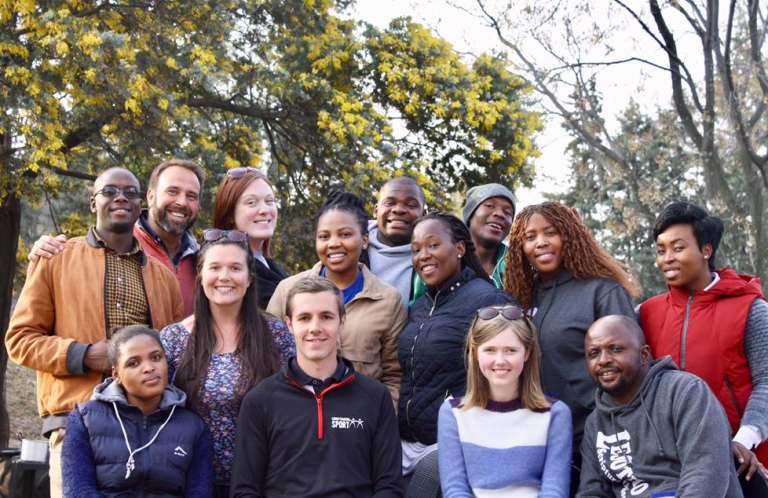 After many months of planning and organising on 21st July the first Frontline Lesotho team arrived in Lesotho. On the team were three young people and two members of the Scripture Union Cymru staff working alongside the staff and the volunteers that share the good news of Jesus in Lesotho.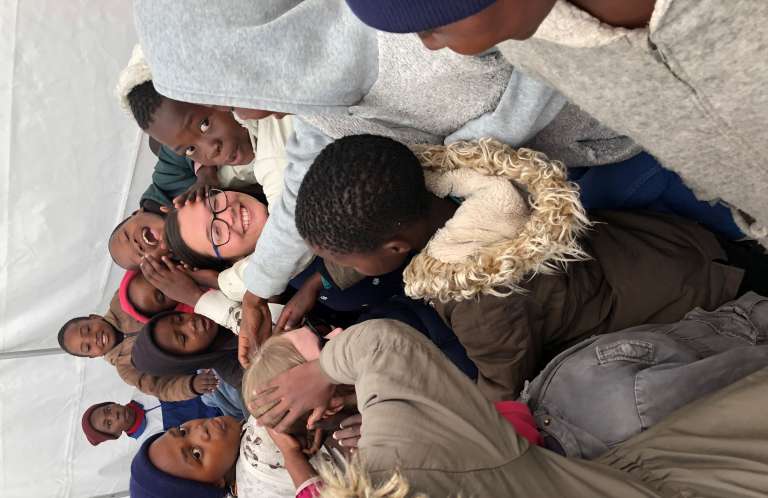 In the first week the team spent time helping to plan and run a Holiday Bible club. It was a bit of a shock to the system for the three young people who came along as a Holiday Bible Club in Africa is very different to running one in the UK! Although advertised to start at 10.00am children started arriving from 8.00am eager to play some games, kick a ball about and to continue their fascination with Mia and Eleri's hair! 
Around 200 children from ages 2- 5 came along to the Holiday Bible club daily, where the team based the activities on the 'Diary of a Disciple' book. The children engaged and enjoyed all the activities including craft; it is no mean feat to teach and help 200 children make paper boats!
What amazed the team was to see that Scripture Union Lesotho feed the children lunch every day of the club. Food prepared and given out for 200 children a day! This meant that the club didn't finish on some days until well gone 2.00pm.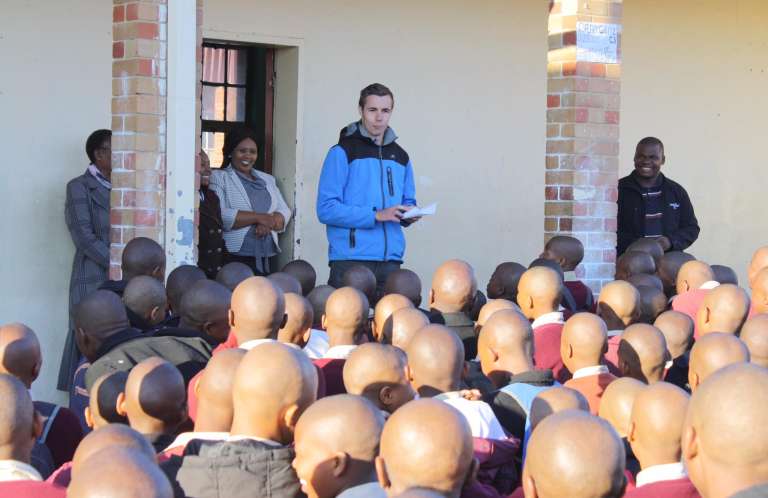 In the second week the new term started for the children in school at the end of their winter break. The team were split into two smaller groups with a couple of members from the Scripture Union Lesotho team joining each group. They had the privilege to attend the local primary and secondary schools in and around the capital city of Maseru where they took assemblies and Scripture Union clubs (which are like a christian union club in school). One school had 800 children, all standing in rows out on the yard of the school, eagerly waiting to listen to the story of the wise and foolish builder. In one school the team were invited back for the lunch time club to come and run it as they had enjoyed the assembly presentation so much.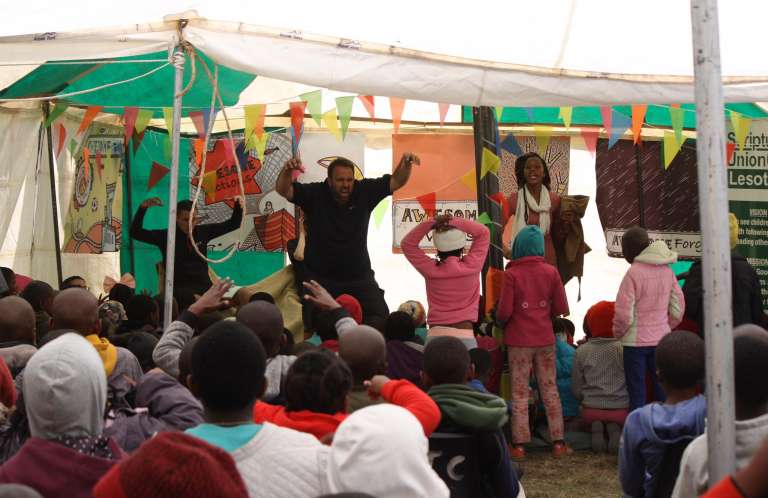 The two week mission gave the team opportunities to push themselves out of their comfort zones, leading up front, working with children for the first time, acting, sharing a testimony, having to make conversations with people they didn't know and working in a wider team. It also gave them a glimpse of how ministry differs in other countries.
Our hope with the Frontline Lesotho project is to not only encourage young people to engage in a mission abroad, but to also engage with mission in their home churches and in their local area. The young people that came on this first Frontline trip, have already volunteered with Scripture Union Cymru to help run our residential camp SLAM, as well as engaging in ministry in their own churches through Sunday school and after schools clubs. We as, Scripture Union Cymru, want to see young people committed to following Jesus for themselves and to then seek what their skill sets are in order for them to go on and share Jesus with others.