Yesterday, we had the great honour of welcoming Her Majesty The Queen to our Jubilee Thanksgiving Service to mark our 150th Anniversary
The service was held at St Mary's church, Islington, close to where Josiah Spiers held the first SU meeting in December 1867. Alongside Her Majesty, we had the joy of welcoming many others with links to Scripture Union, both from here in the UK and from much further afield, as well as children recently impacted by various SU ministries. It really was a special time as we joined together to thank God for his faithfulness to the movement and to celebrate what he has done in the lives of countless children over the years.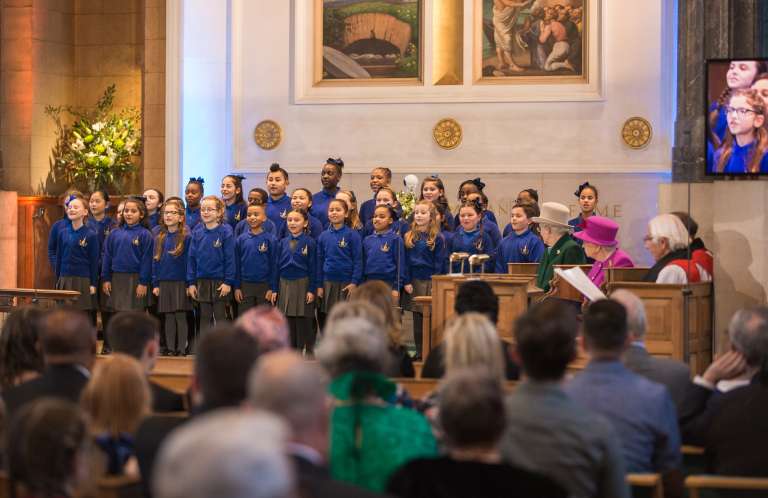 The music was provided by the wonderful All Souls Orchestra who revealed a new hymn, God of Unchanging Grace, which was written by Bishop Timothy Dudley-Smith for the occasion. We were also blessed by an amazing performance from a local school choir and an inspiring drama from Artless Theatre Company, documenting the entire history of SU in just 5 minutes – no mean feat! 
Baroness Floella Benjamin brought us a Bible reading and the Bishop of Durham, Paul Butler, gave the address, reminding us that 'God is love' – the simple unchanging gospel truth that Josiah Spiers chose to write in the sand in Llandudno, kick starting Scripture Union as we know it today.
We were also very pleased to welcome classical singer Katherine Jenkins and presenter, Pam Rhodes as the service was recorded for BBC Songs of Praise for future transmission.
"We are thrilled that Her Majesty the Queen chose to join us. For many young people, it is the faithful and gently inspiring witness of grandparents and great-grandparents that testifies most powerfully to God's enduring love. Her Majesty embodies this witness, and just as she seeks to serve all people of this nation regardless of race or religion, so SU seeks to testify to the abiding presence of a life transforming loving God, whose love is for all, and is found freely in His world." Tim Hastie-Smith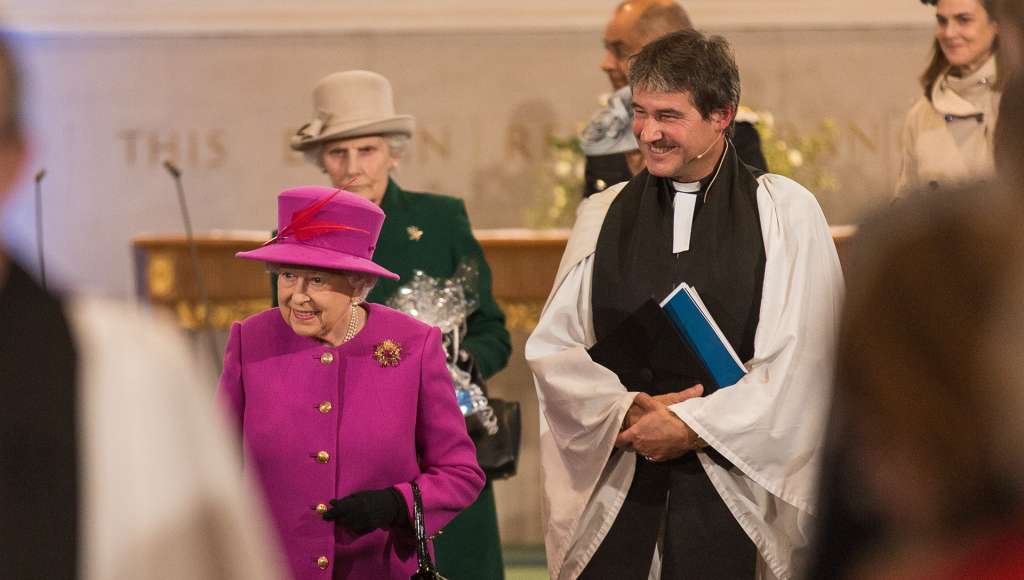 You can see lots more photos from the event over on our Facebook page and read more on the palace website.