James Cook first came on Scripture Union holiday The Maze six years ago. Read his life-changing story…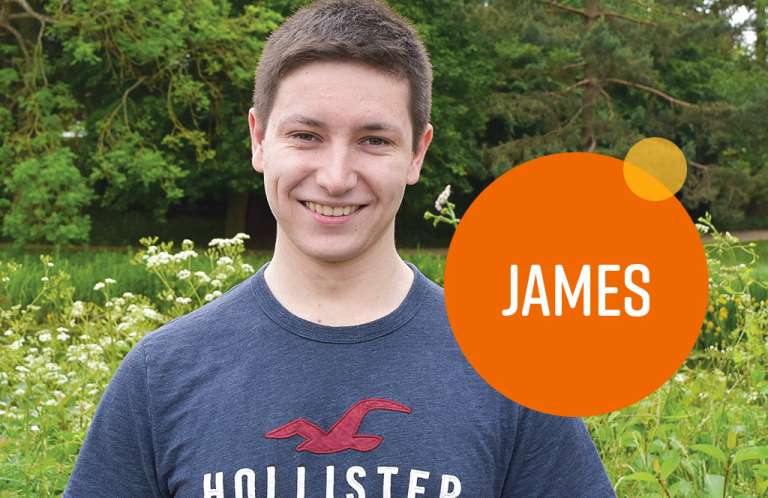 My name's James. I'm a 19-year-old university student with a strong faith in Jesus. But that wasn't always the case.
Even though I grew up in a Christian home, I didn't have a personal relationship with God.
When I was 12, and questioning what I really believed, a friend invited me to go on a Scripture Union holiday called The Maze. He said there were loads of great activities and a bit of Bible study. I went because I thought it would be fun, and it might help me make my mind up about my faith.
"I was totally unprepared for how going on an SU holiday would change my life!"
I learned that I could talk to God. Before I went on The Maze, I thought you could only pray in church on Sunday. And, to be honest, I was afraid of trying to talk to God. On The Maze though, I learned for the first time that God loved me unconditionally, and that I could talk to him anywhere, anytime, about anything.
I discovered how amazing life is when God is at the centre. On The Maze, you're part of a loving, open and honest Christian community. I remember that the leaders spared no effort in ensuring every young person on the holiday felt cared for, valued and loved by God. And it was great to talk about God with lots of young people like me. By the end of that holiday, I knew without any doubt that I wanted God to be the centre of my life.
I had an amazing encounter with God. I carried a huge, secret burden of grief. When I was three, my sister had been stillborn - gone, even before I'd had a chance to say hello to her. I felt enormous unspoken pain, like a crushing weight, that I didn't know what to do with. At The Maze, I tearfully poured out my heart to one of the leaders. She sat and listened quietly. Then she suggested that we pray together and give my grief to God.
"You simply don't get another kind of situation where you get to spend a whole week of time out with God. It's nothing less than life-changing."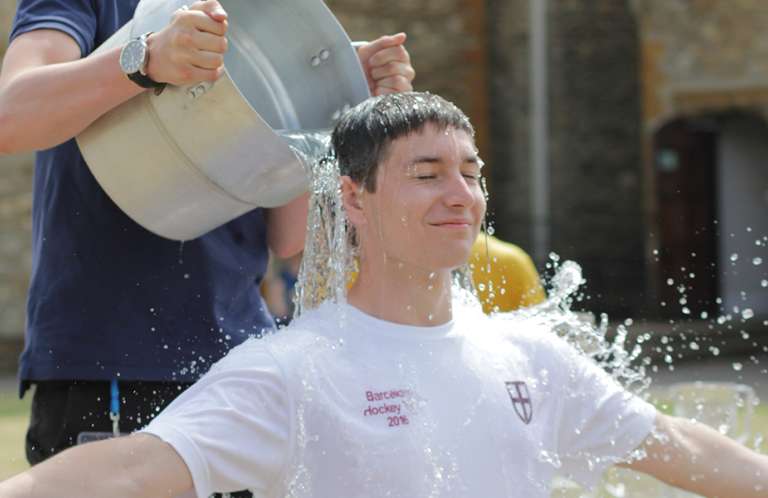 I've been back to The Maze several more times, most recently as a leader. Many of the children aren't from a Christian home like I am. Some don't even know what the Bible is, or that God exists. I try to explain, in a way they can understand, the difference that Jesus can make. I try to inspire them and trust that God will help those seeds to grow.
Today, my faith in Jesus is central to my life. And I love sharing my faith with children and young people, just as SU holiday leaders shared their faith with me.
Scripture Union holidays are unique – there's nothing quite like them. They give children a chance to ask questions about faith, to respond to Jesus for the first time or to go deeper in their relationship with him.
"If I'd not been on The Maze, I'm convinced my life would have taken a very different path."
I'm conscious that I was only able to go on an SU holiday and discover that God is real and relational because Scripture Union supporters made a financial gift that helped pay for that holiday to take place.
So, on behalf of many young people like me who have benefitted from such wonderful generosity – I want to say a big thank you! Your gifts have helped to grow my faith and transform my life. 
Will you help a child or young person encounter Jesus this summer?
Like James, Scripture Union holidays have had a huge impact on the lives of thousands of children and young people. Perhaps that's also true for you?
Can you give a gift today and help a child grow in their faith? You can use the donation section at the top of this page or click on the link below. 
Your support enables us to keep the costs of holidays down, opening up these wonderful gospel-filled opportunities to even more children.
Details
What your support enables