In December, it was an honour to welcome Her Majesty the Queen to the last event of our Jubilee Year – a Thanksgiving Service
Held at St Mary's Church, Islington, close to where Josiah Spiers held the first meeting of what would become SU, the service included special guests, supporters and staff from around the world. We celebrated all that God has done in the lives of thousands of children through SU's ministry and prayed for his continued blessing and guidance in the years to come.
Bishop Paul: Last reflections as SU president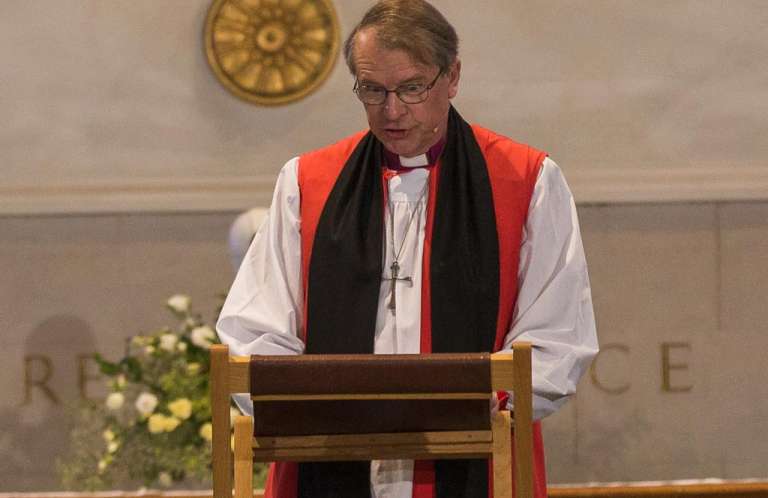 Speaking at the Thanksgiving Service was Bishop Paul Butler's last public engagement as SU president after six years in post. He refl ects on his time...
'It's been an honour to serve as SU president as I'm passionate about sharing the good news with children and young people, and helping churches to do the same. The challenge now is how and where you do
that, when church isn't on the radar of most young people, and where they rely on the internet for answers to their questions.
'I'm delighted that SU has rapidly embraced this new digital world. The success of Guardians of Ancora has demonstrated that we're doing the right thing. But I'm also pleased that we'll continue to produce excellent resources, such as the Holiday Club packs and It's Your Move.
'I also welcome the increase in partnerships with other organisations. We're all working to build God's kingdom, and each organisation has its own strengths, so it makes logical and spiritual sense.
'I'd like to thank the staff , volunteers and donors for their support and
commitment to SU. I'd also like to thank those on SU's Council for their passion and dedication. I've actually looked forward to every meeting! And with Penny Boshoff 's appointment as the next SU president, the movement will be in good hands.'
Bishop Paul volunteered for 30 years on SU's Longbarn Camp, has contributed to our publications and was a staff member from 1987 to 1994, initially an Inner London Evangelist and then Head of Missions. He became SU president in 2011.
Connecting You Magazine
This article first appeared in our supporter and prayer magazine, Connecting You. Find out more and read more stories here.
Details
Connecting You March – May 2018

,

Connecting You