When musician Chip K visited Norway, he discovered Soul Children, a community choir concept that was drawing thousands of young people together and towards faith. Thanks to your support, Scripture Union is helping Chip to pilot Soul Children back home… and it's turning out to be a hit with children and young people both from inside and outside the church.
Put together high quality contemporary Christian songs and some nifty dance moves, add a little Bible teaching and some great games and you've got Soul Children. This fantastic mission concept, developed by Norwegian Ragnhild Hiis Ånestad, aims to introduce children and young people to a lifelong relationship with Jesus through music and song they can relate to.
Chip K met Ragnhild when he was touring Norway with his band. She invited him to the Soul Children festival in Oslo the following year. Chip says, 'There were thousands of kids and they'd learned all my songs so they could be my backing choir! It was amazing - we sang together as we paraded through the streets of Oslo to a stadium for a massive church service. The combination of music, faith and fun was awesome - so I asked Ragnhild if I could launch Soul Children in the UK, and she agreed!'
Making this exciting initiative possible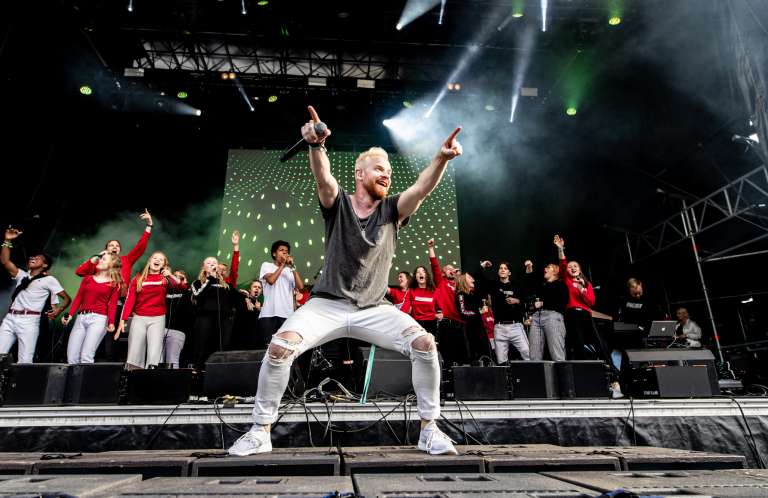 Chip contacted Scripture Union for some support. We helped him write the spiritual resources, provided some funding, and SU north team leader Rob Steward helped Chip to track down four churches and local mission partners who were keen to pilot this new idea.
Buckshaw Village Church near Preston is one of them. Rachel Harris, the children and youth co-ordinator, is enthusiastic. 'Soul Children is energetic and positive, and I love the way it brings children and adults together which sometimes doesn't happen in churches. We all join in with playing the games, doing the vocal exercises and singing the songs. We have lots of fun, but musically it is quite disciplined.
"Now we've got eighteen boys and girls aged nine to fourteen, some from other churches and some not from church at all ."
'Faith is woven through Soul Children - the song lyrics are unashamedly Christian, we'll pray together, and each session I give a short talk based on a Bible verse or one of the songs. But as far as the young people are concerned – and this is a positive – the focus is the singing and belonging.
"We meet every Thursday in the school because it's a neutral space. We began with seven children from our church. They loved it and invited friends. Now we've got eighteen boys and girls aged nine to fourteen, some from other churches and some not from church at all . One mum whose son joined the choir through school says he enjoys being part of the community, loves the buzz and has enjoyed talking about faith. It's just what we'd hoped for!'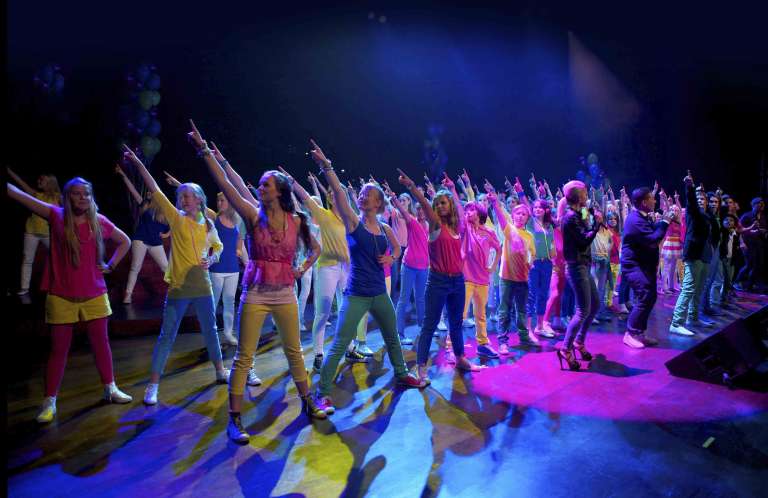 Sisters Esther and Phoebe are in the choir. Esther says, 'The songs have brought me closer to Jesus.' Phoebe says, 'It's fun and I love going there. The teaching has been really good.' Their mum told Rachel, 'How blessed we are to have a choir that isn't just singing, but Christian teaching too. And it's an opportunity to see other people who share their faith and aren't afraid to show it.'
Chip's vision is ambitious. 'I think that Soul Children can become a microcosm of the church; young people are all welcomed and accepted, learn teamwork, worship together and get to hear the hope that Jesus offers to them.'
We look forward to exploring with Chip how that vision could be realised in England and Wales, and to supporting some more pilot choirs in 2020.
 
Your gifts enable us to support exciting initiatives like Soul Children
If you'd like to help us develop and support more new ministries like this, click the button below or call 01908 856 000
Read more Connecting You stories
This story featured in the Spring 2020 edition of our supporter magazine, Connecting You. You can read more Connecting You stories here.