Worrying numbers of children and young people suffer from anxiety and depression. Maddy was among them but finding Jesus literally saved her life. Now she's helped SU to develop new resources, produced with your generous support, to introduce children and young people facing mental health challenges to the help, healing and hope that Jesus offers.
The Children's Commissioner says there is an 'epidemic' of self-harm, anxiety and depression amongst young people in the UK[1]. Half our children and young people feel lonely[2], half have been bullied[3] and a quarter have self-harmed[4]. 1 in 10 say they have nothing to live for[5]. The complex drivers include huge pressures at school, bad childhood experiences, community and family breakdown, parents with their own mental health issues, and social media[6].
Maddy, now 25, was hospitalised for anxiety and depression at an early age. 'I thought I wasn't lovable or good enough. My dad had undiagnosed post-traumatic stress disorder from action in the forces. It impacted the whole family. I didn't understand so I blamed myself for his moods.
'Then at school I was bullied and beaten up because I didn't follow the crowd.'
Maddy withdrew into her own world. At 13, she started secretly self-harming. 'Cutting yourself releases endorphins, which make you feel good,' she says. 'The huge sense of release is addictive.'
Late one night she cut herself too deep. 'The bleeding wouldn't stop and I went into shock. I knew I could die if I didn't get help. I woke Mum and she rushed me to hospital. She and Dad hadn't known about the cutting until that night.
'At 18, I turned to alcohol to cope. But then a man took advantage of me one time when I was half-cut and that sent me into a downward spiral and back to cutting. I knew I was in trouble, but I didn't know how to stop.
'I confided in a friend and she suggested I went to church with her. It was the last place I wanted to go. I thought they'd just judge me. But by then I was planning to commit suicide, so I told myself I had nothing to lose.
"I felt such extraordinary peace, acceptance and love."
'I went – and it saved my life. 'The sermon was about how Jesus saves a demon-possessed man named Legion who, like me, would cut himself. I thought, "if Jesus could save Legion from his demons, maybe he can save me from mine." 'So when the pastor asked if anyone wanted to follow Jesus, I slowly put my hand up. When I prayed and made my commitment, I felt such extraordinary peace, acceptance and love. I sensed Jesus saying "you are mine now". With his help, over the following months I grew in faith and gradually stopped self-harming.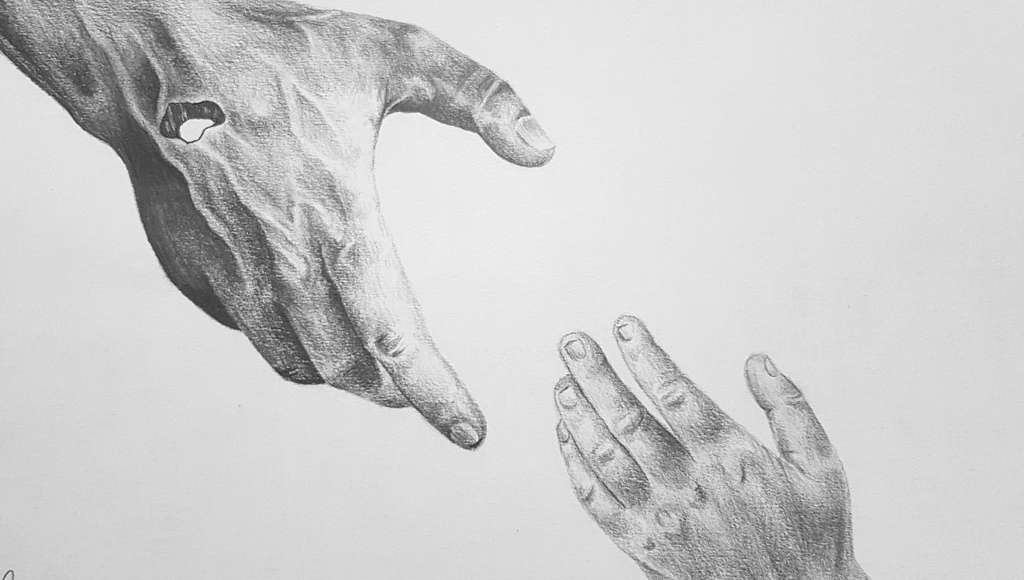 Helping the next generation find comfort in Jesus
'Later, I got a degree in illustration at university. Last autumn I was able to put that, and my mental health experiences, to good use; I was one of a group of creative volunteers that were accepted onto an SU Creative Collective weekend. We developed ideas for new resources for children and young people facing mental health challenges. 
'I'm really excited about the new Mental Health and Wellbeing Toolkit. Children and young people with anxiety and depression so need to know that God is with them in the midst of the darkness and mess – and that, if they hold onto God, he will bring them safely out the other side.'
Watch the video
Unfortunately, Due to copyright permissions, we are currently unable to bring you the video of Maddy's story. We hope you will be encouraged by Chloe's story instead…
Explore the Mental Health and Wellbeing Toolkit
Our new Mental Health resources will be available very soon here. Look out for more information over the next few weeks.
To help us create more resources to introduce the next generation to the hope found in Jesus, you can make a donation here.
Read more Connecting You stories
This story featured in the Autumn 2019 edition of our supporter magazine, Connecting You. You can read more Connecting You stories here.