Scripture Union began over 150 years ago and, God willing, we will continue sharing Jesus with children and young people for many years to come. By leaving a legacy to our ministry, as Sheena Moss did, you can help future generations to develop strong and lasting faith.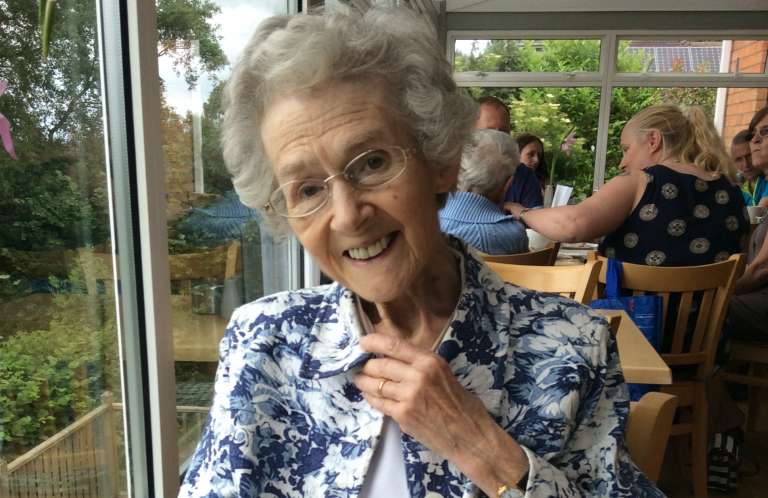 Sheena, born in Elgin, passed away in January 2019. She left a testimony to explain her love and support of Scripture Union. She says, 'I was not born into a believing family, but when the local Scripture Union secretary came to my school and told me about summer camps, no one stood in my way. I went to camp for three years and it was here that I accepted Jesus' invitation to follow him. 'There was no evangelical witness in Elgin that I knew of, but I received SU notes which helped to keep my faith alive and I have continued to read these daily notes all of my life.'
Indeed, her son Gregor says, 'My mother spent a lot of time in Scripture as she became more frail and I am sure it was a lifetime of daily reading that gave her the resources to continue to rely on her Heavenly Father as that frailty deprived her of so much.' 
Later Sheena met and married Rowland. They spent eight years in Nigeria before returning to the UK where they were involved in student ministry and later in visiting the elderly and housebound. We are so very grateful to Sheena for her legacy gift, and give thanks to God for her life of faith-filled service. 
Leave a legacy
Every year, hundreds of children hear about God's love through our camps, just like Sheena did. We're praying it's the start of a lifelong Christian faith for them too. You can help by leaving a gift to Scripture Union in your will.
Read more Connecting You stories
This story featured in the Winter 2019 edition of our supporter magazine, Connecting You. You can read more Connecting You stories here.